Canonical Ubuntu Edge smartphone production still a possibility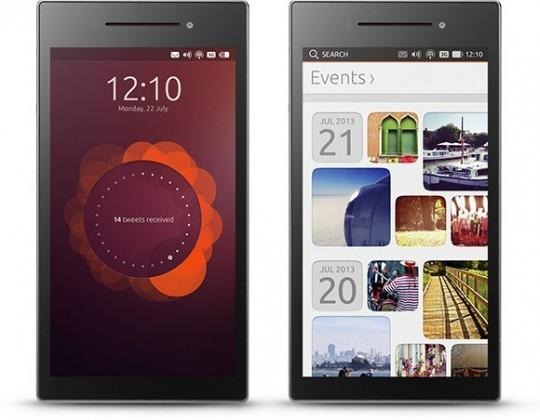 Earlier today, we reported that Canonical's Indiegogo campaign to fund an Ubuntu-based smartphone missed its crowdfunding goal by a mile. However, we're now learning that Canonical has every intention of moving forward in another capacity, calling the campaign a success and noting that the $12.8 million they did manage to raise was the largest amount raised for a crowdfunding campaign ever.
Though the campaign came up $19 million short, Canonical is viewing the amount they did raise as an indicator of definite public interest for the Ubuntu Edge. Canonical CEO, Mark Shuttleworth was hopeful that someone, an industry big wig, perhaps, would pledge the outstanding funds but it just wasn't meant to be. Still, some handset makers and carriers have apparently expressed an interest in creating Ubuntu-based phones. They won't be as feature-rich, of course, but the project doesn't seem to be all for naught.
Shuttleworth is also adamant that a smartphone/desktop hybrid is the way of the future. As you likely recall, the Edge was slated to dual-boot Android and Ubuntu and be capable of desktop-eque use thanks to the Unity interface and an ability to hook up with a monitor and keyboard. It was also set to have a 4.5-inch screen, covered by sapphire crystal, that sported 1,280 x 720 resolution. Additional specs would have included 128GB of storage, 4GB of RAM, dual-LTE receivers, mobile processor, and dual cameras.
ABOVE: A few up-close photos of the Edge taken by Adam Outler.
The Indiegogo campaign had a goal of $32 million. Since that amount was not reached, the money will be returned to those who pledged to back the project. Still, it should be interesting to see what Canonical comes up now that the campaign is finished.
VIA TechSpot