Canon Zoemini photo printer is smaller than your smartphone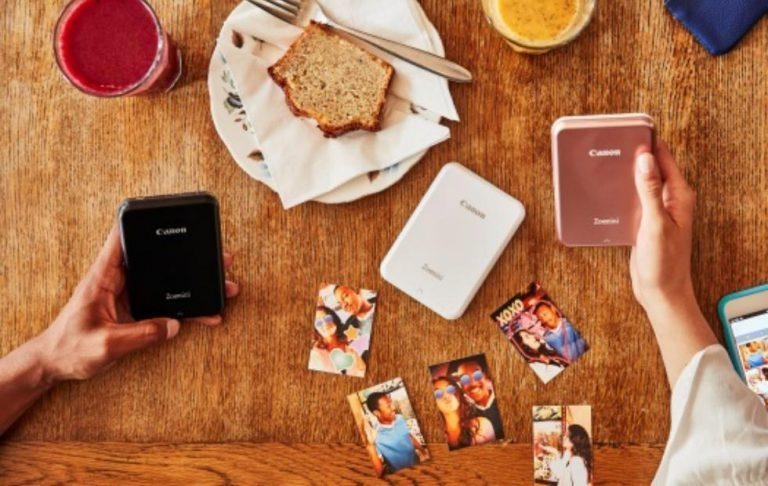 Everything old is new again. Despite the popularity of digital photos posted on social media, printed photos are still a thing. In fact, they've become an even bigger thing for a younger generation that didn't grow up with traditional photos. This has caused an explosion of portable printers whose sole purpose is to print such photos, sometimes in old Polaroid style even, and the Canon Zoemini is easily the smallest of them yet.
Weighing only 160 g and with dimensions of 118 mm x 82 mm x 19 mm, the Canon Zoemini is shorter than the smartphone you'll be pairing with it. It's thicker and heavier, though, but still small enough to quickly throw in a bag or even in your larger than necessary pocket.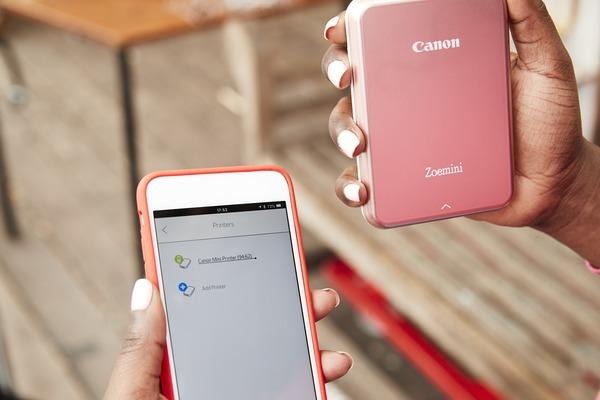 Of course, you won't have to worry about ink spills because there is no ink. At least not in the printer. Utilizing ZINK technology, the ink is actually in the pack of "peel-and-stick back, smudge-free, water and tear resistant" ZINK photo papers you use with the printer. If you aren't yet familiar with printers like this, you should know that you are forever tied to that 2" x 3" photo paper size.
That said, you could actually go larger if you don't mind sticking photos together. Thanks to the Canon Mini Print app, you can create a large poster or image made up of four or nine prints. The app also provides filters and stickers to spruce up your photos before printing them out.
The Canon Zoemini Photo Printer will launch on September 5, along with the mobile app for Android and iOS. The price tag will be 139.99 EUR (around $162) and the printer will be available in color options of Rose Gold, White, and Black.