Canon unveils 4K lineup, DSLRs, lenses, and display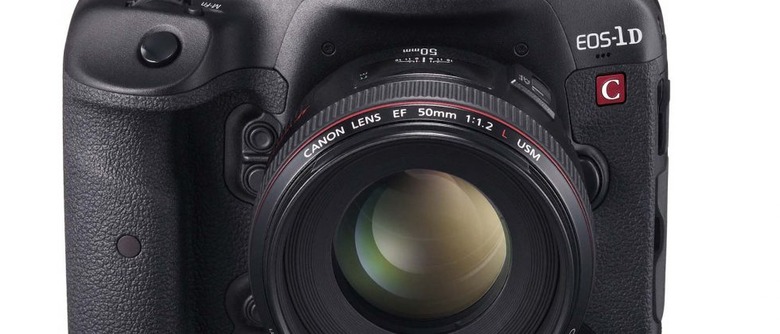 Canon has unveiled a new product lineup that boasts super high-definition 4K technology. The new equipment includes the EOS-1D C Digital SLR camera along with four EF Cinema zoom lenses, two Cinema EOS cameras, and an advanced display to round out Canon's 4K imaging solutions designed for professional photography, video, and motion picture cinematography.
The new EOS-1D C Digital SLR can record video in 4K 4096 x 2160-pixel resolution or in Full HD 1920 x 1080-pixel resolution. It features an 19.1-megapixel full-frame 24mm x 36mm Canon CMOS sensor with the ability to record 8-bit 4:2:2 Motion JPEG 4L video. ISO goes as high as 25600 for exceptional image quality for motion picture recording even in low-light conditions.
Canon's two digital cinematography cameras, the Cinema EOS C500 and the Cinema EOS C500 PL are designed for industries that require top notch picture quality such as in premium Hollywood films. They are both capable of capturing 4K resolution video to be outputted uncompressed RAW for external recording.
Lastly, four new EF Cinema zoom lenses will work with the Cinema EOS C500 digital cinematography camera to deliver 4K resolution images, while a new 4K display technology will provide a solution to previewing these high-resolution images for a complete professional workflow in 4K.