Canon Unveils 12MP Powershot SX280 HS, Boasts 20x Optical Zoom And Wi-Fi Connectivity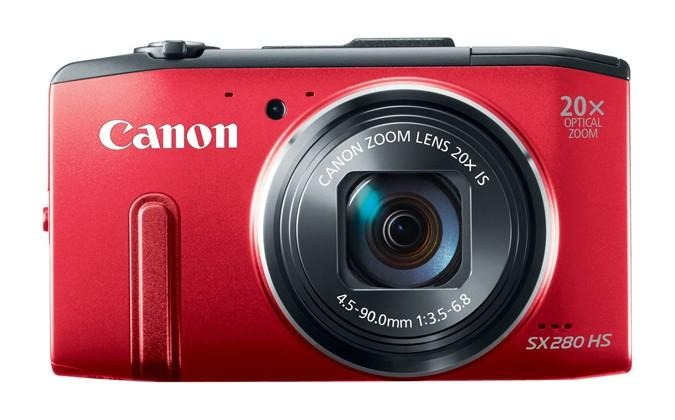 Canon has unveiled its PowerShot SX280 HS digital camera, a compact device that offers super zoom as well as both wifi connectivity and GPS for geotagging. Despite its small size, this compact camera boasts sophisticated specs, making it an option for those who need something small and easy to transport without sacrificing the latest tech features. We have a gallery of the camera after the jump.
Inside, users will find a DIGIC 6 Image Processor, as well as a 12.1-megapixel sensor. This combination helps to ensure that images are both high-quality and able to be shot in rapid succession. The ISO goes up to 6400, and low-light images are lower noise than you might get in some other compact devices due to the high-sensitivity sensor.
The SX280 HS offers full high definition video recording in up to 60fps, offering Dynamic Image Stabilization to prevent blurs. Content taken with this camera can be geotagged thanks to the integrated GPS receiver, which tags photos as you take them. Likewise, there's integrated on Wi-Fi connectivity to make sharing images simple. When paired with the CameraWindow app, photographers can transfer photos from the camera to an Android or iOS device.
Yuichi Ishizuka, Canon's Executive Vice President and General Manager of its Imaging Technologies and Communication Group, said: "Canon recognizes the importance of capturing the highest quality images possible and sharing them instantly and easily. The PowerShot SX280 HS Digital Camera with its impressive features provides users the resources to shoot in almost any situation and the creative tools to help capture their vision."
The PowerShot SX280 is set for release next month for $329.99.
[via Canon]