Canon reveals five new VIXIA HD camcoders for CES 2009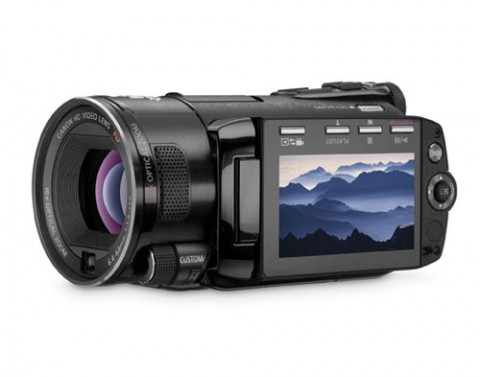 Canon really outdid themselves today. In preparation for CES 2009, the camera maker revealed that there were going to completely revamp their VIXIA HD camcorder line. These new cameras start the year off with a bang, that's for sure!
In the VIXIA HD line, Canon revealed the HF S10 and the HF S100 cameras. Both have the DIGIC DV II chip, live face detection, auto exposure and more. They can even record 1080-line AVCHD (H.264) video and take 8-megapixel photos. Both also have a 10x optical zoom, HDMI video output, x.v.Color, and 32GB of SDHC memory. However, the S10 also has a built-in 32GB flash memory.
Other models getting an update include the HF20 and HF200. While they remain pretty much the same, they do get a 15x optical zoom lens. Also, Canon is swapping out the HV30 with the HV40, which uses HDV tape rather than flash. It also has a 2.9-megapixel sensor. We don't know any pricing information just yet, but I'm sure most will be revealed at CES 2009.
[via CNET]