Canon Rebel T1i leak? 15MP DSLR with 1080p video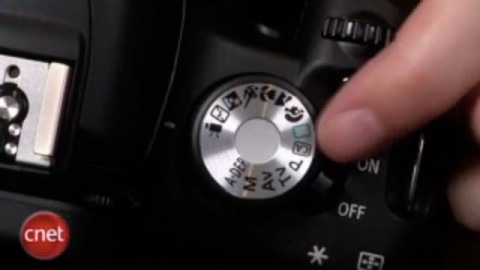 It appears CNET has jumped the gun on Canon's Rebel T1i. A long speculated Canon entry-level DSLR to be released tomorrow was leaked early today by CNET video podcasting. It was later pulled, reported from Chang's Blog, with content revealed a 15MP crop sensor image sensor DSLR with ability to shoot 1080p video at 20fps (oddly), or 720p video at 30fps.
Chang was able to capture the screenshot of the Cnet podcast before it went down. A new video mode now appears on main dial. Here's another one that confirmed the podcast from reported by photograhybay, but that's all to it, Folks. Stay tuned for more tomorrow.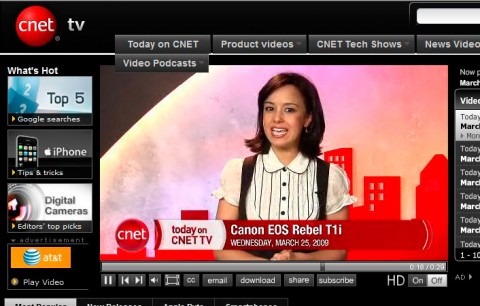 update : [ Today on Cnet ] [ official release ]