Canon rebate offer eye-wateringly slow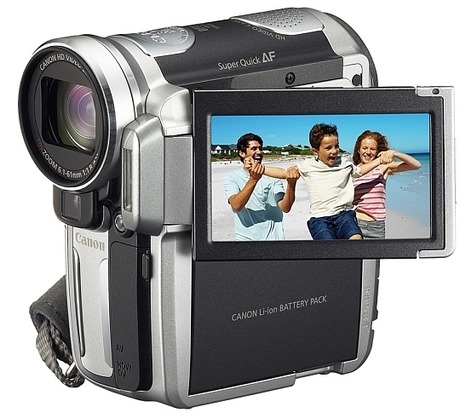 Dethroner recently ran an interesting post about the nature of consumer electronics reviews and what readers should take into account when finding out someone's opinion of the latest in tech nirvana.  One of the standout points for me was the limited amount of time most reviewers have with a product – they don't find out the niggly little glitches that emerge over time, and because they've had the product sent over direct from the manufacturer they tend not to know about frustrations in the retail process.
Davis Freeberg wrote to SlashGear after seeing our unboxing video of the Canon HV10 digital camcorder.  We've been raving about this prosumer model, using it for several of our video reviews as well as documenting this year's CES, and Davis agrees that it's a great camcorder; what he isn't so keen on is how Canon have handled their current rebate offer: a free copy of Pinnacle Studio Plus Titanium Edition which would normally retail for $50.  Check out his saga after the cut.
Rather than include the software in the box, or even a voucher to redeem in-store, Canon have set up the rebate scheme with a company called RebatesHQ – you send them your receipt and other intimate details and they send you Pinnacle.  However, while waiting for it to arrive Davis discovered that RebatesHQ intend on delaying the full 59 days they're "allowed to take" before sending it out.  As he says himself:
"As an early adopter, this is a tough bullet to swallow.  My advice is that if anyone does plan on giving this to their sweetie for Christmas, then they need to be prepared to put down the money for the software too, otherwise their sweetie won't be able to play with their Christmas gift until Valentines day"
While the camcorder comes with the necessary connections to watch its HD-quality footage on a TV, you'll need software if you want to transfer it over to a computer and edit it.  To expect buyers to wait almost two months for this functionality is ridiculous. Perhaps the only saving grace is that the offer expires come January 31st, and maybe after that Canon will consider going with an alternative rebate method.
SlashGear would love to hear from either Canon or RebatesHQ for their side(s) of the story.
RebatesHQ Gives Rebate Headache [Davis Freeberg's Digital Connection]