Canon PowerShot SX730 HS 20MP digital camera has 40x optical zoom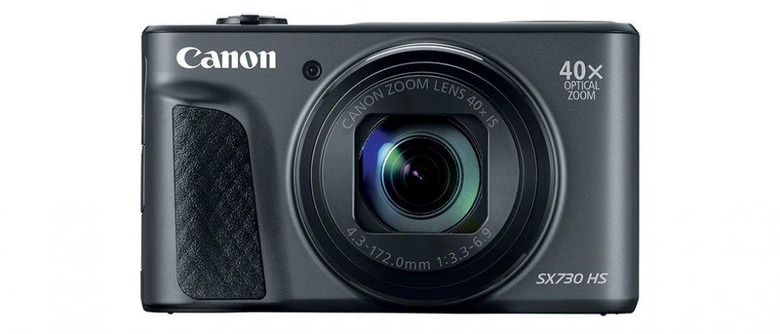 Those in the market for a dedicated digital camera have a new option: the Canon PowerShot SX730 HS. This compact camera brings with it some advanced features, such as hinged, tilting LCD display and 40x optical zoom, as well as 20.3-megapixel CMOS sensor and WiFi connectivity. Canon plans to release the camera this upcoming summer, and it'll be priced at a decent $399.99 USD.
The PowerShot SX730 HS digital camera's lens is the equivalent of a 24-960mm offering, and is joined by a 3-inch LCD with a hinge that can rotate up to 180-degrees. The camera itself is quite small, though it packs a DIGIC 6 Image Processor under the hood, as well as Bluetooth, WiFi, and NFC.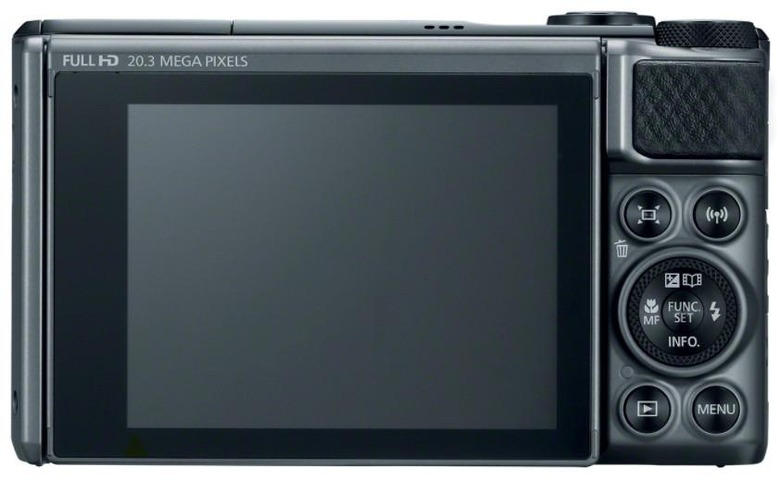 Despite its small size, the camera offers a number of appreciable features, including 1080p/60fps video recording, a selfie mode, and a story highlights feature. Joining the selfie mode (which Sony calls a 'Self-Portrait' mode) is also a Smooth Skin mode, which is exactly what it sounds like.
Finally, the SX730 has an optional tool for time stamping and geotagging content. The variety of features should make the camera comfortable for those used to primarily shooting with smartphone camera apps, but the hardware means you'll get something that is superior to most handsets' actual camera modules, giving (for the most part) the best of both worlds.
SOURCE: Canon