Canon PowerShot SX520 HS, SX400 IS boast super high zoom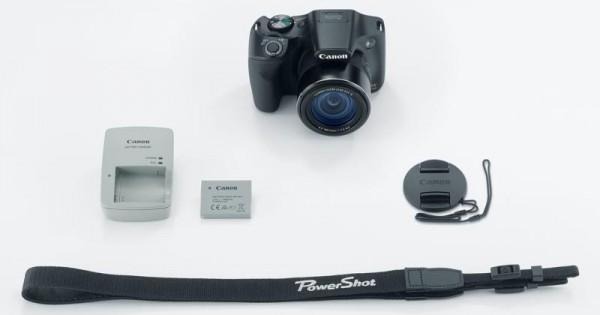 Near, far, or wherever you are, Canon will make sure that you will be able to take that perfect shot. With the PowerShot SX400 IS' 30x zoom and the PowerShot SX520 HS' even higher 42x zoom, Canon's latest Super-Zoom digital compacts can definitely go the distance to meet the needs of digital photographers, both professional and hobbyist alike.
As you might have guessed, the SX520 HS is the more powerful of the two. It boasts of a 16 megapixel High-Sensitivity (the HS part) CMOS sensor, the Canon DIGIC 4+ Image Processor, and a 42x optical zoom. The camera includes Optical Image Stabilization to ensure a beautiful shot, no matter the distance, even with shaky hands. It is capable of shooting video in 1080p Full HD resolution and even has a dedicated button for video recording, so that you won't have to waste time digging through menus just to switch modes. And for those not too confident about finding their target while zoomed in, Canon's Zoom Framing Assist will be your savior, zooming out to let you easily see your target and then quickly zooming in for that dramatic close-up.
The PoweShot SX520 HS has a bunch of fancy features that make a photographer's life both easier and more interesting. Smart AUTO has a wide array of 32 pre-defined scenes for still shots and 21 scenes for video so that you can take the perfect shot in any situation without having to change modes. Creative Shot is like an Instagram for the camera, letting you tweak lighting, color and composition for a more artistic rendering. Finally, Hybrid AUTO is a fancy feature that records a stabilized HD video clip of up to 4 seconds every time you take a still photo. It later compiles such clips into a video reel highlight for the day for your viewing pleasure.
The PoweShot SX400 IS may not be as fully featured as the SX520 HS, but it is formidable nonetheless and probably designed more for hobbyists and avid photographers. It does have a 16 megapixel CCD sensor, but no HS this time. The DIGIC 4+ image processor, however, could pretty much make up for that, especially in low light conditions. Compared to the SX520 HS, this one has a shorter reach with 30x optical zoom only. It doesn't have as much features, but it does have the Smart AUTO with its 32 modes for stills and 21 for video. As for that video recording, the SX400 IS only reaches 720p resolution. Thankfully, there is still a dedicated button for that.
The PowerShot SX400 IS will carry a price tag of $249.99 and will be on sale starting August, available in black and red colors. The PowerShot SX520 HS, on the other hand, naturally costs higher at $399.99. It will also come later in September.
SOURCE: Canon