Canon PowerShot SX150 IS and new Elph digital cameras break cover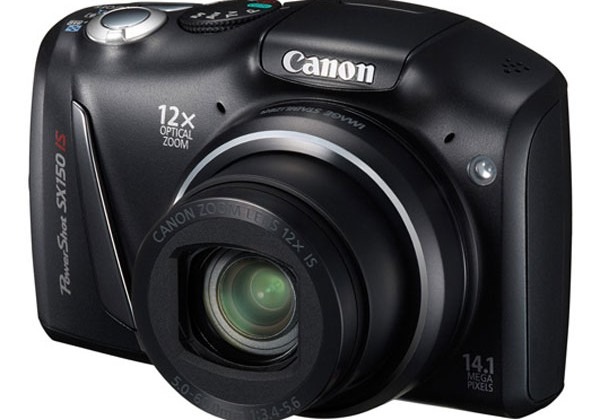 Canon has unveiled some new digital cameras. The new cameras are all in the compact range and promise to set new standards for capturing images. The new models include the PowerShot SX150 IS, the Elph 510 HS, and the Elph 310 HS. The first of the new trio is the SX150 IS with 12x optical zoom and a 28mm wide-angle lens. The 510 HS also sports 12x optical zoom. Canon claims it is the thinnest camera with 12x optical zoom to date.
The 310 HS has 8x optical zoom. All of the cameras have the 28mm wide-angle lens. The cameras also has a range of automatic features to choose the best settings for image quality no matter the environment. The three cameras use the HS System to reduce noise at high ISO speeds and expand the cameras dynamic range.
The SX150 has a 3-inch rear LCD and a 14.1MP resolution. It will ship next month for $249.99. The 510 HS and 310 HS are both 12.1MP resolution cameras. The 510 HS has a 3.2-inch touchscreen on the rear, high speed burst mode, 1080p video recording, and more for $349.99 with shipping in October. The 310 HS has a 3-inch LCD and will ship in October fort $259.99.