Canon PowerShot G7 X III and G5 X aim to appeal to visual storytellers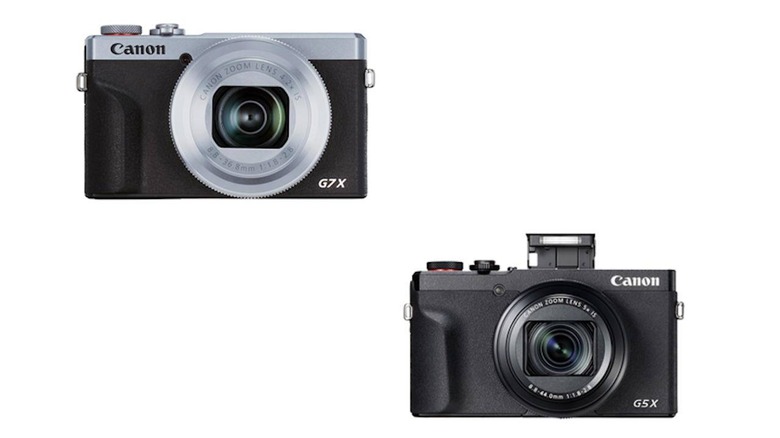 When you talk about recording videos these days, most people will probably presume you'll be using a smartphone. That's especially true when it comes to live streaming, since it's the most direct way to capture and send to the Internet anyway. Canon, however, is suggesting that you don't have to sacrifice quality and power just for convenience. With the new PowerShot G7 X III and the PowerShot G5 X II, the camera maker is trying to appeal to "visual storytellers", a.k.a. YouTubers who want to level up their live streaming with a semi-professional camera.
Both cameras, despite, their differences, stem from a common base. both have a 20.1 megapixel 1.0-inch CMOS sensor and powered by the latest DIGIC 8 Imaging Processor. They boast of ISO levels up to 12,800 which may look low but Canon is proud of that fact that it's the highest in the PowerShot line. Both are also equipped with Wi-Fi and Bluetooth connectivity, which is the core of the appeal of these two cameras.
Canon is positioning the PowerShot G7 X III as the YouTuber creator's best friend. In addition to live streaming capabilities, the camera also supports vertical video recording, something that's becoming more and more popular thanks to smartphones. Coming from the Mark II, the G7 X III offers an improved UI and Creative Assistant features to make quick work of creating visual stories.
The G5 X Mark II, on the other hand, values portability without sacrificing quality. With touch and drag AF and 5x optical zoom, the compact camera promises a higher level of experience for those wanting to graduate from smartphones. Like the G7 X III, the G5 X Mark II is capable of 4K recording but only at 39 fps, while FHD recording caps at 120 fps.
The Canon PowerShot G7 X III will retail for $749.99. The PowerShot G5 X II, on the other hand, will fetch a higher $899.99 price tag. Both cameras will go on sale starting August.