Canon Pixma lineup expands with seven new printers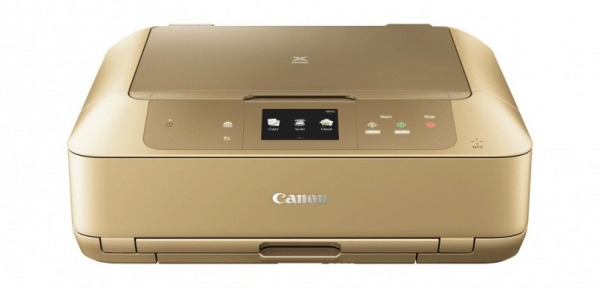 On Tuesday, Canon announced that its Pixma product lineup has been expanded with the addition of seven new printers. The expansion is comprised of the Canon Pixma MG7720, MG6800, and MG5700 series all-in-one inkjets. All of them are wireless and are suitable for multi-purpose use, including printing both documents and photographs. In addition, the wireless printers can be used with tablets and similar mobile devices via the Canon PRINT Inkjet app. The printers include a built-in scanner, and like the last Pixma we saw, these printers can print straight from Instagram.
The new Pixma printers support PIXMA Cloud Link in addition to the PRINT Inkjet app, and with this they can be used to print images straight from Instagram, documents can be scanned directly to OneNote, and documents can be printed directly from SlideShare. Through the PRINT app, users are able to both scan and print images directly to/from Dropbox, Facebook, Evernote, Flickr, Twitter, Google Drive, and more.
Each printer lineup has some of its own features. The Pixma MG7720, for example, features Pixma Touch & Print for direct printing from certain Android gadgets. The Pixma MG6800 series, meanwhile, is said to be ideal for students who need to print "from just about anywhere", something facilitated by Canon Creative Park projects.
Rounding it out is the Pixma MG5700 printer series, which is the most budget-friendly of the bunch, and is ideal for those who need a simple printer for printing documents and pictures. All printers across each series features automatic power on/off, double-sided printing, and support for PictBridge.
The MG5700 printers will be priced at $99.99 USD, the MG6800 at $149.99 USD, and the MG7720 at $199.99 USD.