Canon patent app hints at mirrorless cameras ahead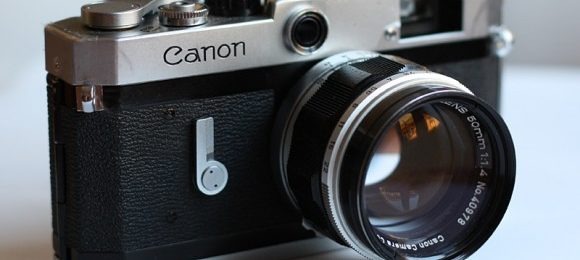 Canon may finally be entering the Micro Four Thirds or mirrorless interchangeable lens camera market, according to a new patent filing that recently surfaced. The premier camera manufacturer had long been obstinate about this new mirrorless sector, even saying that competitors were diving in due to poor DSLR performance—a statement from a Canon exec, who may have to eat his words soon.
Japanese website Egami first spotted the Canon patent filing, which is for an 18-45mm f/3.5-5.6 lens with 12 elements in 11 groups. The lens works with an APS-C sized sensor, meaning that it would have approximately a 29-70mm focal length compared to lenses using a standard 35mm-sized sensor. The lens appears to be designed for a mirrorless camera system.
Currently, rivals Nikon, Sony, Olympus, and Fuji have already jumped into the ring of mirrorless cameras. But it seems like it's not only a matter of when Canon decides to join the bandwagon but also how. Although a bit dismissive of the whole movement previously, Canon didn't rule out it's entry. However, it did emphasize that it's not planning a me-too product and feels that the aim isn't to create a mirrorless camera but one about connectivity, high image quality and a small form factor.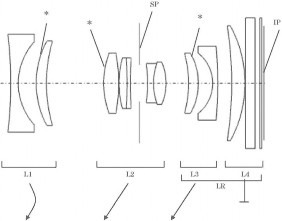 [via ExtremeTech]