Canon made this EOS Ra just for stunning astrophotography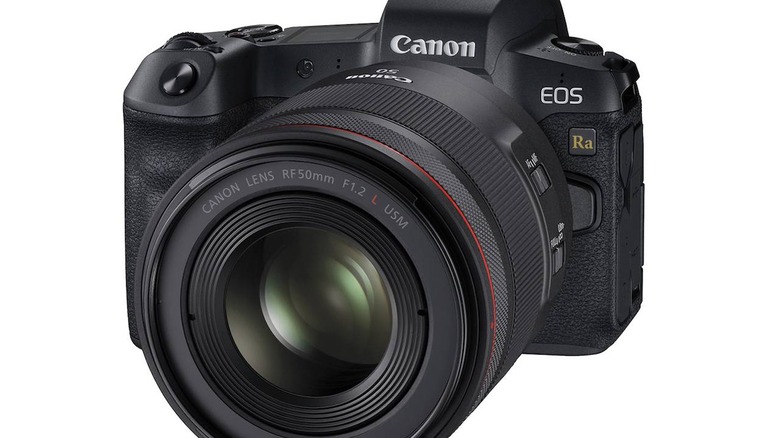 If the Pixel 4's astrophotography mode has given you a taste for photos of the night sky, Canon may have the full-frame camera upgrade for you. The freshly-announced Canon EOS Ra is the company's first model specifically designed for astrophotography, based on the EOS R but with a very niche subject in mind.
Launched last year, the EOS R range has already spawned a number of variations. Alongside the $2,299 EOS R itself, there's a far more affordable EOS RP, at $1k less. However this new EOS Ra is the most focused model to-date.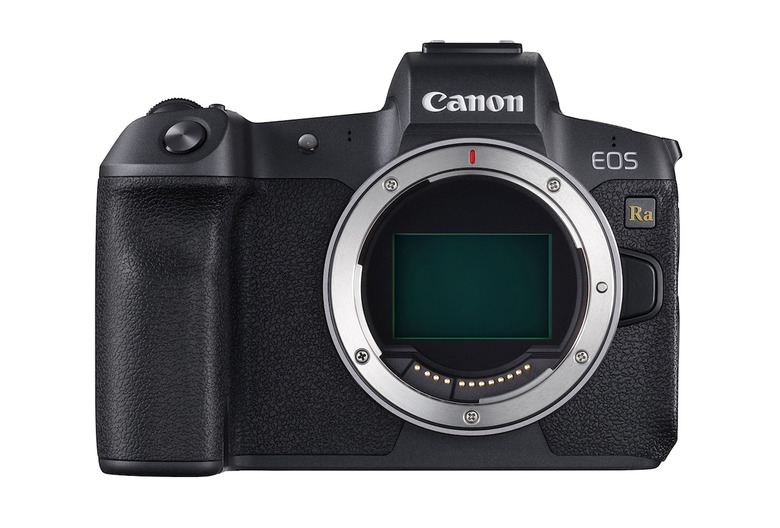 Where the Pixel 4 uses software cleverness to stitch together multiple long exposures taken over a full five minutes of capture, Canon has a more straightforward approach. For a start it has significantly higher resolution out of the box: the EOS Ra has a 30.3-megapixel sensor, versus the smartphone's 12-megapixels. To that, it adds specialized filtration.
That's what's responsible for what Canon claims is four times greater transmittance of hydrogen-alpha (Hα) light of 656.3 nm, versus the regular EOS R. It's the very specific wavelength of light that's emitted by a hydrogen atom, which just so happens to be the most common element in stars. Greater hydrogen-alpha sensitivity means better capture of starlight.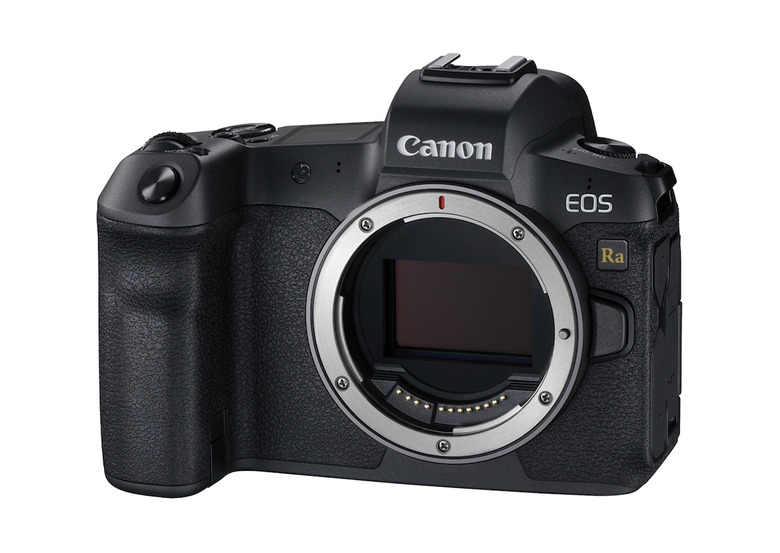 The EOS Ra uses an infrared cutoff filter, so that it can pull out more of the deep-red wavelengths. That, Canon says, should add up to nebulae with more vivid color. There's also 30x maximum magnification, for better manual focus adjustments on distant star systems.
Like the regular EOS R range, the EOS Ra gets an electronic viewfinder, 4K time-lapse shooting, and compatibility with Canon's various battery grip and EF-EOS R mount adapters. More than 70 different lenses will be compatible with the camera thanks to that, including the sort of large-diameter f/1.2 and ultra-wide lenses that lend themselves well to astrophotography.
That's all well and good, but you'll really have to want to take photos of the night sky to make the EOS Ra worthwhile. Where the Pixel 4's software cleverness – just this week rolling out to earlier Pixel phones, too – comes with a $799 price tag, the Canon EOS Ra will start at $2,499 for the body only when it hits shelves in mid-December. Obviously you're likely to get better images out of it than you would from any smartphone, but this is definitely an example of Canon doubling-down on a niche within a niche.