Canon LX-MU700 sports dual lamps and interchangeable lenses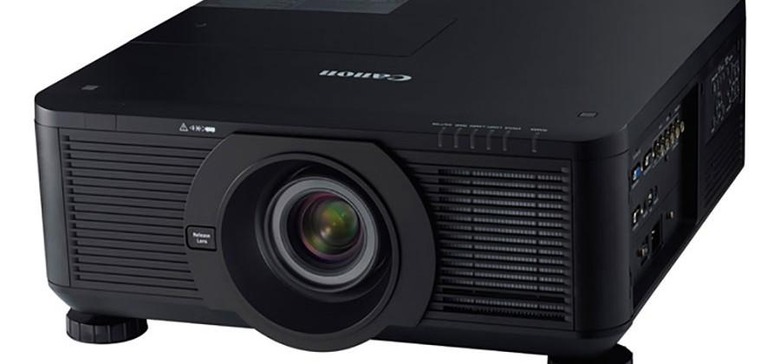 For a projector to be able to throw an image across a large venue without complete darkness in the room takes significant brightness and the right kind of lens. Canon has announced its first dual lamp projector that also has interchangeable lenses. The projector is called the LX-MU700 and it has up to 7500 lumens.
The projector also has seven different interchangeable lenses that allow for customized performance in business, exhibition, digital signage and other applications. The projector has a resolution of 1920 x 1200 and uses DLP technology. The contrast ratio is 2100:1 and each of the seven available lenses has motorized lens shift for flexibility.
The 7500 lumen of brightness requires the use of both lamps inside the projector. Dual lamps also help to reduce downtime. Canon uses a six segment-BRT color wheel that is designed to emphasize brightness for charts, graphs, and text.
The projector also supports 3D content via DLP-Link system. Connectivity options include HDMI, DVI-D, DisplayPort, 5BNC, VGA, and an integrated HDBaseT receiver supporting video transferred over up to 328-feet of LAN cable. The different lenses available offer throw ratios from 0.75 up to 8.26:1. The Canon LX-MU700 DLP Projector will ship in mid-November for $11,099.
SOURCE: Canon