Canon intros WP-V1 underwater housing for upcoming Vixia Camcorders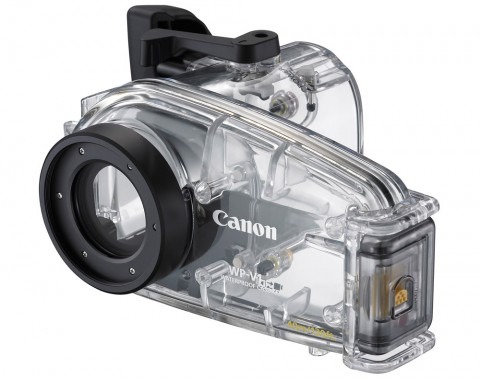 Divers seek out occasional videos or pictures of underwater sea life and adventure, now have more affordable options with Canon's waterproof case tailored for its upcoming Vixia HF20 and Vixia HF200 Full HD Flash Memory Camcorders.
Canon's cameras are known to associate with great sea life documentary, but hardly the underwater accessories. The new WP-V1 is the company's first waterproof case look to penetrate consumer camcorder with a custom fitting wet-suit, designed more than just a few O-rings – it can sustain a dive up to 130 feet, while maintaining the control and functionality of the camera.
I don't do much motion videos, let alone underwater filming, but I do reckon professional grade underwater housings aren't exactly affordable for still images, and I could only imagine the same for the videos. Canon's offering isn't exactly the a full-fledged underwater setup but it's lightweight, compact, and only set you back $599 plus the camera.