Canon EOS Rebel T3 Lens Kits Now Available In Three Exclusive Colors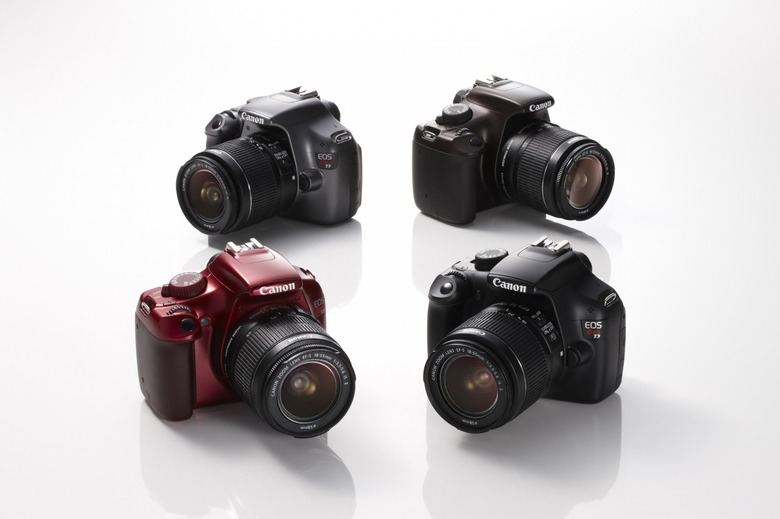 If you've been looking around for a powerful entry-level digital SLR camera then you've probably come across the Canon EOS Rebel T3 at some point. It's priced and featured to be a great choice for beginners as well as for budget-conscious enthusiasts. And today, it gets three new body colors to really make it stand out from the rest.
The Canon EOS Rebel T3 was recently refreshed with a 12-megapixel sensor, Live View, and a 720p HD movie capture mode along with a revamped image-stabilizer for its 18-55mm IS II kit lens. Canon today unveiled three new body colors for the camera and lens kit in addition to the conventional black. The colors include Red, Brown, and Metallic Gray and are available exclusively through Canon's online store.
Other features to note about the Canon EOS Rebel T3 include a new 9-point AF system, 63 zone dual-layer metering system, 3.0 fps continuous shooting, a 2.7-inch wide TFT LCD with Live View mode, and compatibility with the full line of Canon EF and EF-S lenses. The Rebet T3 with 18-55mm IS II Kit retails for $549.