Canon EOS M5 Specs And Images Leak Packing 24.2MP APS-C CMOS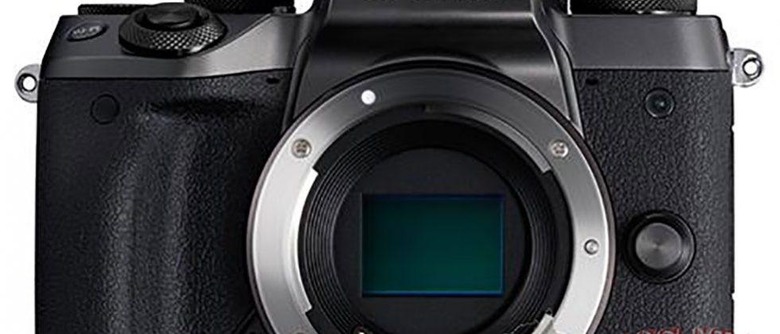 Some images and specifications have leaked that claim to show what the Canon Eos M5 camera will offer when it launches officially. The specifications call out a 24.2MP APS-C CMOS sensor. Dual pixel CMOS auto focus and touch auto focus is tipped as well. The video processing engine is claimed to be a DIGIC 7 engine.
Continuous shooting at 7fps is supported and the ISO sensitivity range is cited as 100-25600. Full HD video at 60fps with 5-axis digital video stabilization is supported. The camera is also said to have dynamic NFC and Bluetooth integrated. Images are stored to SD, SDHC, or SDXC memory cards.
Dimensions for the camera are claimed to be 115.6 x 89.2 x 60.6mm and weight for the camera is 427g. The images associated with the leak show a removable lens camera that has three knobs and several buttons on the top of the camera body. There is a hot shoe on top for connecting accessories like flash and the camera has pop-up flash as well.
The rear LCD appears to be quite large, but no size information is offered. The LCD does tilt for more viewing options. The kit lens seen in the images is a 15-45mm EF-M 1:3-6.3 IS STM unit and looks to be reasonably compact and thin for portability. That is all the detail offered in the leak, but speculation suggests that the camera might launch next week.
SOURCE: nokishita