Smartphones put camera makers in an interesting position. On the one hand, the constantly improving cameras inside mobile phones have cut into their lower end. On the other hand, the popularity of mobile photography has given rise to a new generation of photographers that, eventually, will tire of the limitations of their phones. That's where camera makers can swoop in to take over. Like the newly announced Canon EOS M100, which makes no qualms about being an option for those who want to graduate from smartphones.
Some might ask why you'd want a separate device for taking photos when you already have one always in your pocket or bag or even hand. After all, those 24.2 megapixels on the EOS M100 might not seem that much, and features like Dual Pixel CMOS AF are already starting to make their way to smartphones. The answer lies in whether you prefer to sacrifice quality for convenience or choose to use the right tool for the right job. If it's the latter, then you'll definitely want a digital camera, at least an interchangeable lens camera like this.
Of course, the EOS M100 has things that no smartphone will ever have, thanks to limitations of space and build costs. An APS-C CMOS sensor is one of them, and a dedicated image processor like Canon's latest DIGIC 7 is another. Together these two promise to deliver incredible detail even when zoomed in or under low light situations. A tiltable 3-inch LCD touch screen is another convenience you'll unlikely find in smartphones. And, of course, the ability to change lenses to fit the need can't be sufficiently replaced by dual cameras or lens attachments.
But just because it's "just" a digital camera doesn't mean the EOS M100 doesn't have some smarts. Wi-Fi, NFC, and Bluetooth connectivity allows you to exploit your smartphone's Internet connectivity for transferring and sharing photos. And while the camera itself doesn't have built-in GPS, it can use your phone's just as well when connected via Bluetooth. While smartphones offer users a choice between limited presets and overwhelming manual controls, the EOS M100 makes the transition from amateur to pro easier with Creative Assist. Simply choose the end result you want and it will tweak the camera settings for you.
The Canon EOS M100 goes on sale in October for $599.99, a bundle that already includes an EF-M 15-45mm f/3.5-6.3 IS STM lens. When bundled with both an EF-M 15-45mm f/3.5-6.3 IS STM lens as well as an EF-M 55-200mm f/4.5-6.3 IS STM lens, the price climbs up to $949.99. The Canon EOS EF-M Mount Adapter, which allows compatibility with EF and EF-S lenses in addition to the EF-M, will sell for $199.99.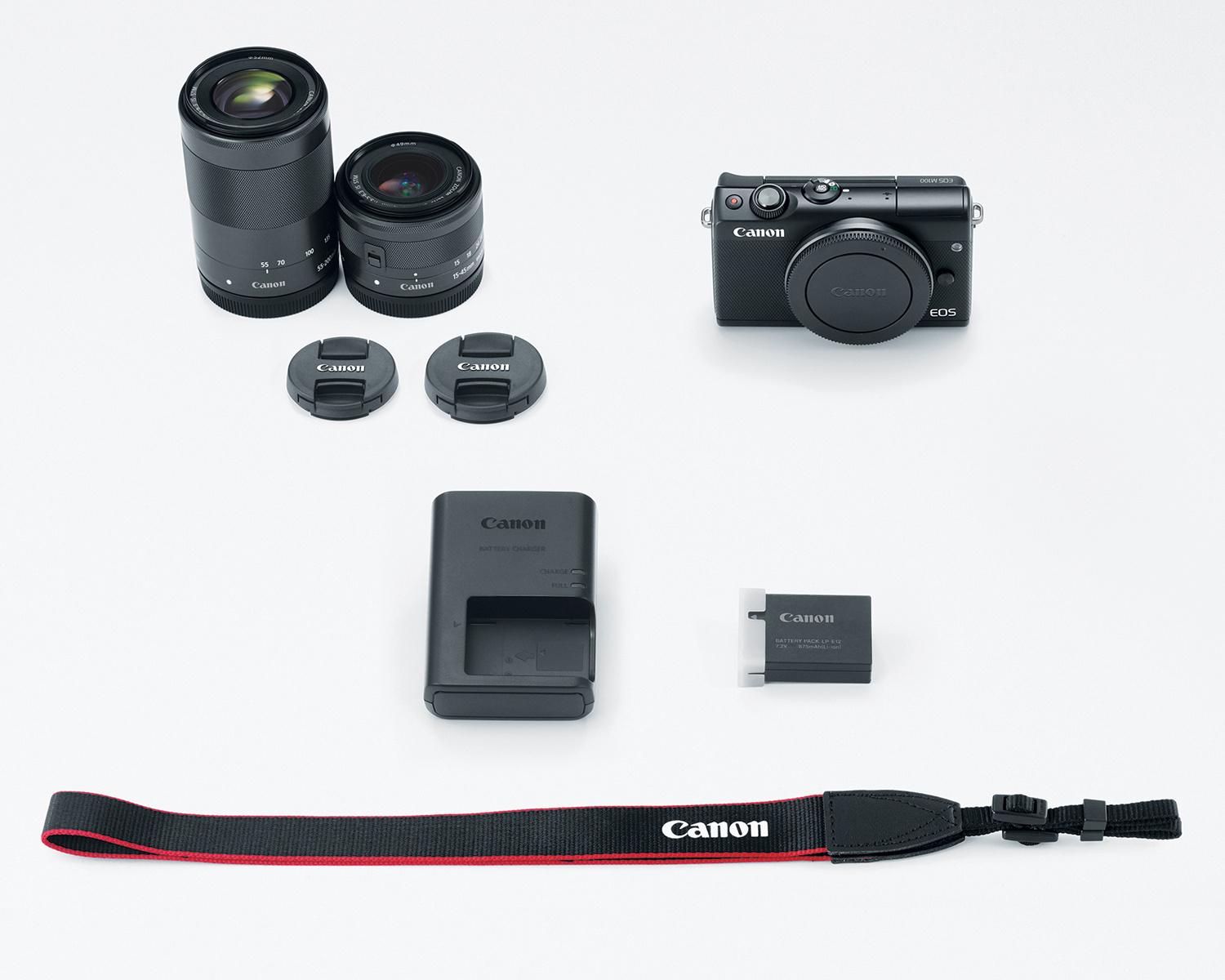 SOURCE: Canon