These days it's almost too easy to post anything and everything online, which only makes standing out from the crowd a lot more difficult. Having great content is, of course, critical, but having the right tools to create quality content is just as important in the long run. Canon is unveiling two such tools to help you share your passions, the new EOS 80D DSLR camera and the compatible EF-S 18-135 mm Nano USM lens. They won't magically make you a creative person, but they can help in making your in-born creativity really shine.
Compared to the previous EOS 70D, the new 80D features nearly three times the number of AF points, from 19 to an astounding 45 cross-type points. In addition, the Dual Pixel CMOS AF allows each pixel to simultaneously do still imaging and phase-detection auto focus. Together, the two deliver significantly improved AF, both for still shots and video recording, and even under low-light situations. The new EOS camera sports a 24.2 megapixel APS-C CMOS sensor, with an ISO range of 100 to 16000 for stills and 100 to 12800 for video. And when it comes to that video recording, the EOS 80D can record 1080p resolutions at 60 fps rates, up from the 30 fps limit of the previous 80D.
The Canon EOS 80D alone, however, isn't going to perform magic. While it is compatible with EF-S type lenses, the camera maker is also making available a new 18-135 mm IS USM lens to go with it, both as a separate purchase or as a kit. This is the first Canon lens to utilize a Nano USM focusing motor that combines both an ultrasonic motor (USM) as well as a stepping motor (STM) for faster but quieter autofocus.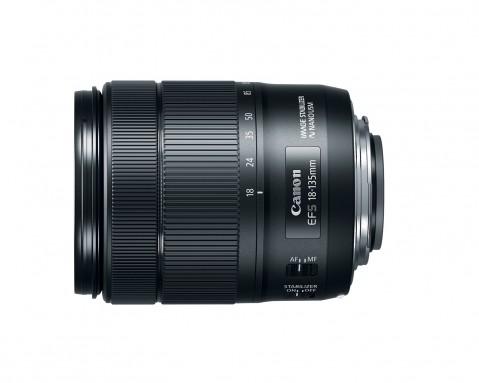 As if that weren't enough, Canon also has a new Power Zoom Adapter PZ-E1 that is compatible with the lens and can be adjusted to 10 levels of zooming speed. This is Canon's first detachable zoom accessory. Aside from manual control, the adapter can be controlled remotely using the Canon Camera Connect mobile app.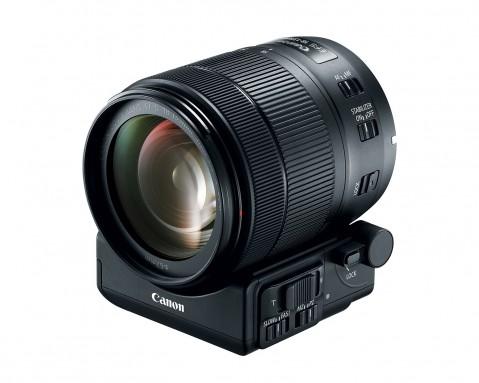 But wait, there's more! Canon also has a new Directional Stereo Microphone DM-E1 to show off. Its first ever Canon-branded external microphone, the DM-E1 can be mounted on top of the EOS 80D, instead of a flash, and can be rotated up and down 90 to 120 degrees for capturing audio in the best way possible.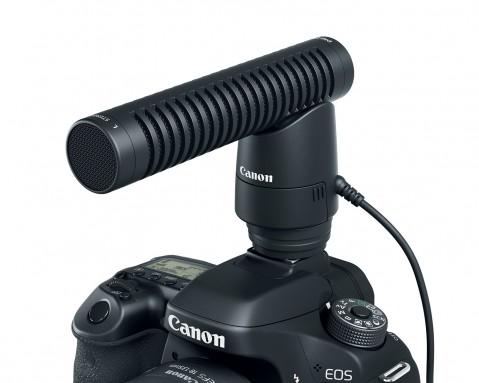 The new Canon EOS 80D DSLR will go for $1,199 while the EF-S 18-135 mm IS Nano USM lens goes for $599.99, both launching in March. The two, however, can be purchased together for $1799. The other accessories will come later in June, with the PZ-E1 Power Zoom Adapter costing $149.99 and the DM-E1 Directional Stereo Mic going for $249.99.