Canon EOS 600D spotted: Rebel T2i replacement ahoy?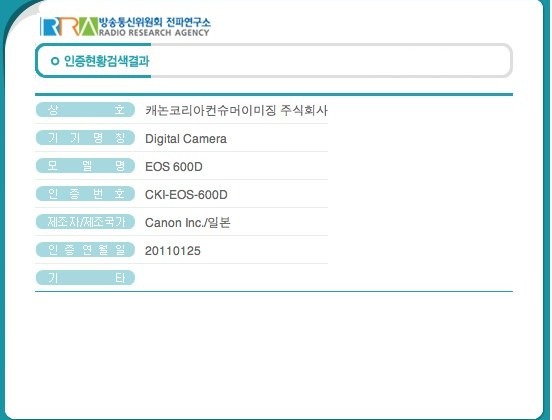 Certification for the Canon EOS 600D has been spotted in Korea, tipping the presumably imminent arrival of the updated DSLR. The new camera was submitted to the Korean Radio Research Agency on January 25, though beyond the official name we don't know what specs the shooter will offer.
Although not confirmed, the EOS 600D could well be the successor to the Canon EOS 550D, known as the Canon Rebel T2i in the US. That might make it the Rebel T3i; it's been almost a year since that DSLR was officially launched.
[via CanonRumors]