Canon EOS 5D Mark III update brings uncompressed HD video next year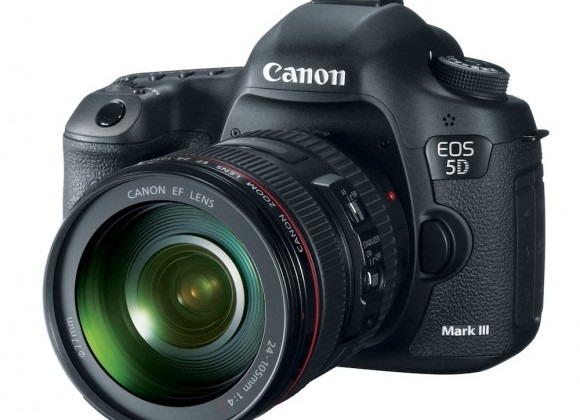 Canon has announced it will enable uncompressed HDMI video output on the EOS 5D Mark III in an upcoming firmware update, in response to specific requests from video pros enamored with the DSLR. The incoming update, due April 2013, will output high-definition uncompressed video data (YCbCr 4:2:2, 8 bit) from the HDMI port to an external recorder. There'll also be a tweak to autofocus performance.
The new firmware will support a maximum aperture of f/8, even when 5D Mark III is fitted with an extender and lens /8, with central cross-type AF. Currently, that's only compatible with maximum apertures of up to f/5.6. The benefit will be autofocus even when working with distant subjects and using a sizable zoom lens.
In addition to uncompressed HD output for an external recorder, once updated the 5D Mark III will support external, real-time, on-site monitoring of HD video during its recording.
Canon's new firmware for the EOS 5D Mark III will be released, free of charge, in April next year. It'll be available either to download from the company's support site and install manually, or owners will be able to take their camera to their nearest Factory Service Center to have it installed for them.