Canon EOS 5D Mark II ships tomorrow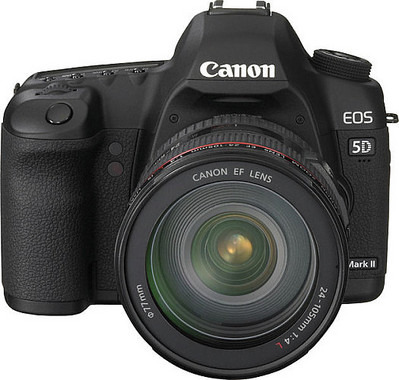 A heads-up on the year most anticipated Digital SLR, Canon USA will be shipping the Canon EOS 5D mark II to networked dealers staring tomorrow. That means some of you early adopters should get their hands on the first shipment by the end of the week! Unlike the Canadian's price raise, Canon sticks to the schedule and plan for US launch, it will be selling at original retail price of $2,699.
The shipment of accessories for the camera are still unclear at the moment but reports are saying it should be available on the same shipping date for the camera. The prices, however, we are hoping they would change. The suggested retail for a car battery charger (CBC-E6) alone is listed as $270 on their online store and the must-have battery grip (BG-E6) is not that affordable either at $380. A great example of early adopter paying overly expensive OEM parts but what can you do? Suck it up, if you insist on latest and greatest gadget on your block.