Canon announces new HD camcorder with built-in HDD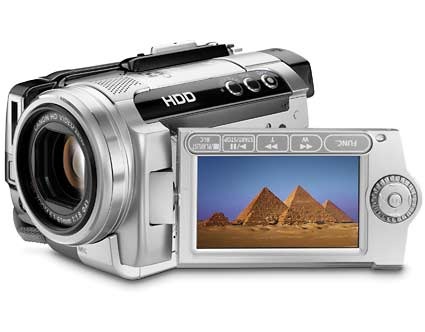 If you're looking for a good HD camcorder, you might want to check out this new one from Canon. It's not their first HD camcorder, but it does have great new features not found in the older models.
The biggest change is that the HG10 will have the ability to record video to a built-in 40GB hard drive. That's enough to store 15 hours worth of video at 1080i, so you don't have to worry about running out of space too often. It has a 2.69 MP CMOS imaging sensor that will get you 60fps interlaced and 24fps progressive.
You can take still pictures at 3.1MP and store them on a miniSD card, and the camera has a full 10x optical zoom which works for both still and video capture. The HG10 goes on sale in October for around $1,299.
Canon announces HD HDD camcorder [via tgdaily]