Canon 5D Mark III images leak ahead of March 2 launch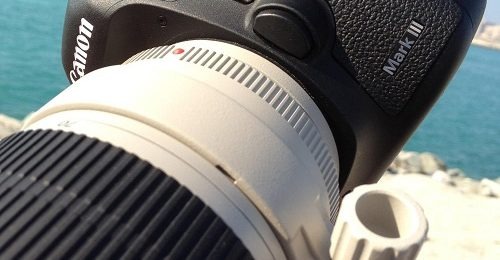 The next mega Canon DLSR, the 5D Mark III, has been spotted in the wild again, this time in three separate images of the camera at various angles to whet the appetites of photography pros ahead of the expected March 2 launch date. The images showed up on the forums of CanonRumors, and appear authentic, according to the site. The camera will be unveiled in at least two upcoming events, one in Singapore and the other in France.
Although official specs haven't been revealed yet, this ultra powerful camera is expected to offer a 22-megapixel sensor with a 61-point auto-focus system, and the ability to capture 6.9fps. It also features 100-percent viewfinder coverage and a 3.2-inch LCD screen along with both CF and SD card slots.
The sensor resolution spec seems to fall behind that of the 36-megapixel Nikon D800, but Canon has explained before that this successor to the 5D Mark II isn't attempting to compete on megapixels and is designed based on the needs of professional photographers. The body itself will cost around $3,500 and the camera will likely ship in late March or early April. Expect the official details to come on March 2.