Candy Crush creator King "privately" files for a Royal IPO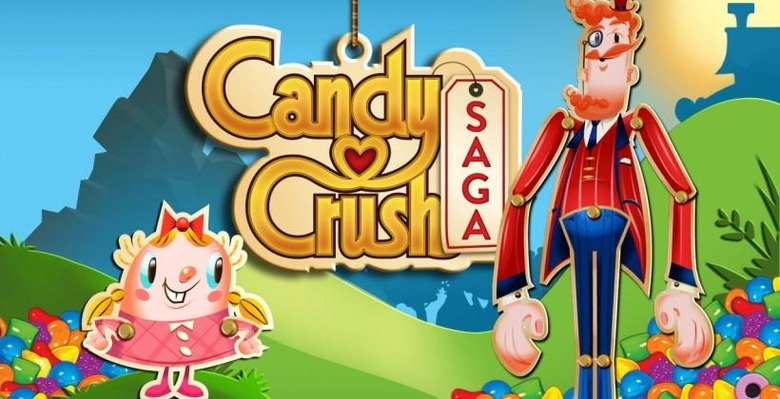 Candy Crush game maker King has filed for IPO in the United States to the tune of $5 billion, making it the largest IPO for a UK-based company in years. The S-1 filing echoes that of Twitter's recent IPO in that it lets the fast-growing company keep the move confidential, but the gigantic valuation can only be anything but "quiet", as the Telegraph described it.
The impending IPO first came to light in June, when rumors spread that King had started talks with Bank of America, J.P. Morgan Chase, and Credit Suisse Group AG. The negotations came hot on the heels of its January upset of Zynga as Facebook's most popular game. To show you just how ridiculously ginormous King's valuation is, Zynga is currently valued at a laughable pale and wan $2.9 billion, which can be blown in just a few hours on a mere few thousand limited edition custom Lambourghinis.

King, more officially known as Midasplayer International Holding Co., has been producing games since 2003. The popularity of its golden goose product Candy Crush Saga is due largely to the sweet and addictive sensation of "crushing" your opponents and inviting all your best Facebook frenemies to get in line for said crushing.
That addictive quality has recently garnered Candy Crush Saga 30 billion plays every month and was pulling in revenues of $300 million nine months ago. Those figures might assuage investor fears about the $5 valuation — as long as it can avoid Zyngitis, a SlashGear-exclusive term meaning "too big, too fast, too bad, you lose." Will it be good to be the King?
SOURCE: Telegraph