Can Apex Legends really beat Fortnite? Twitch stats suggest it can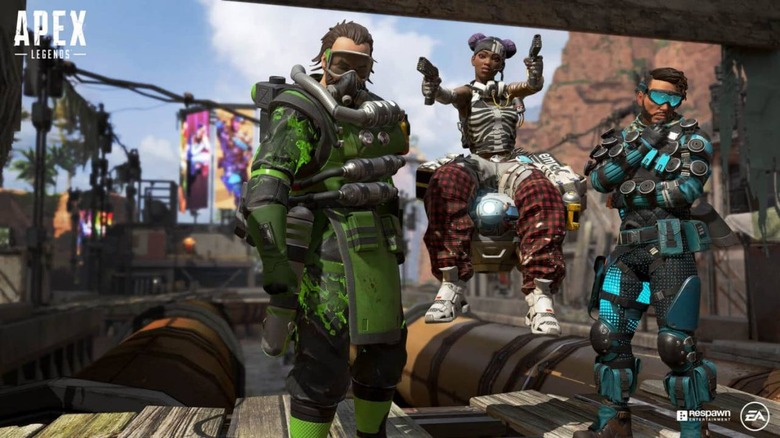 A couple of weeks ago, it seemed that Fortnite was an unstoppable force. Despite the sheer number of battle royale titles that have launched over the last year, none of them could really hold a candle to Fortnite, at least not as far as Twitch viewership was concerned. That was before Apex Legends, though, which has found a ton of early success since its surprise launch last week.
In fact, it's been one week to the day since Apex Legends launched, and to say it's giving Fortnite a run for its money would be understating the situation at least a little bit. While we don't have revenue numbers from either Respawn or Epic, we can get a decent idea of how popular a game is by looking at Twitch viewership, and since it launched, Apex Legends has been at or near the top.
A new report from the folks over Dextero gives us some actual numbers to look at. Dextero points out that Apex Legends had an average viewership of 183,089 over the seven day period ending on February 10. Fortnite, by comparison, had 115,947. Both are excellent figures given that only a handful of games and categories routinely pull in six-digit viewership numbers, but before Apex Legends launched, Fortnite was often in the top spot on the Twitch directory.
Peak viewership numbers tell a similar story, with Apex Legends securing 491,894 viewers and Fortnite landing at 326,454. The crazy thing about these numbers is that Fortnite has consistently had more streamers – Dextero says that Apex Legends had 600,000 fewer hours streamed than Fortnite throughout the week, but had 11 million more hours watched.
Obviously, this side-by-side comparison of Twitch performance needs to come with a reminder that Apex Legends has only been out a week while Fortnite has dominated the platform for a year. It's still too early to tell if Apex Legends can actually go the distance against established games in the battle royale genre, but early indicators are definitely positive, to say the least.