CameraBag 2 review; simple, powerful photo editing on your Mac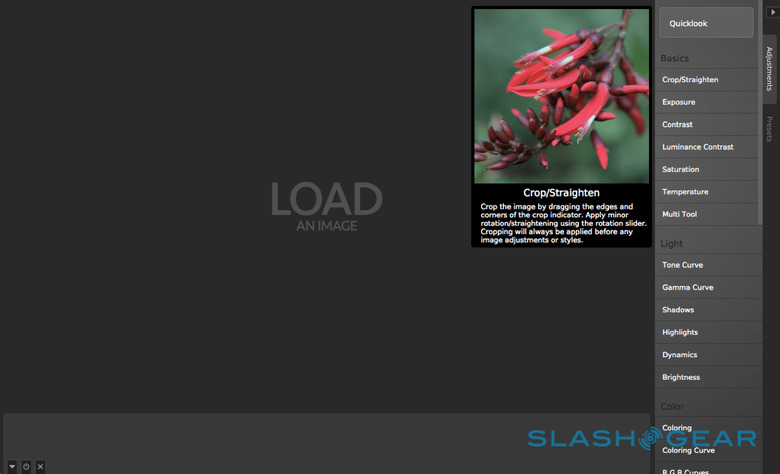 Editing photos has become really simple, at least when it comes to mobile devices. With apps like VSCO Cam and Enlight dotting the landscape of mobile, you might wonder why you'd even take your photos to the desktop. The answer, more often than not, is power; your desktop apps typically have more (and better) editing tools, and better hardware to lean on. Should you sacrifice ease of use for power, though? Nope. CameraBag 2 doesn't ask you to, either.
Most desktop editors (like Photoshop) are extremely powerful, but have a daunting learning curve. For the novice — which we all are at one point or another — an app that has actual courses to learn how to make use of it probably isn't worth the investment.
Enter CameraBag 2, which builds on its predecessor (guess what it was named?!) to bring power and ease of use to your Mac desktop. Though many photo editing apps have tried and succeeded to offer simplicity and strength in their own way, CameraBag 2 is just plain better than the rest at pairing the two usability attributes.
When you open CameraBag2 up, all it asks you to do is load a picture. Once you do, a series of editing options are made available to you. There are, of course, presets should you want a fast-lane to editing a photo.
In that respect, CameraBag 2 is nothing new; tools and presets. When you start editing, CameraBag 2 comes to life.
In choosing your editing tool, CameraBag 2 reminds you what they do (don't lie, you've forgotten what a gamma curve is about) and gives you a quick preview of what you'll see if you apply the effect. Same goes for the presets — hover over one, and you get a quick glance at what it offers.
If you need a grander sense of what the adjustments presets might do, a 'Quick Look' button brings up a menu of all the filters and what your pic will look like once they've been applied.
That's not it, though. Even after you choose a preset, the individual components that make up that preset are found as building blocks under the pic. You can toggle each on or off, and even dismiss them entirely. Once applied, you can also choose the opacity or strength of the adjustment or preset.
Curves are popular for editing photos, and CameraBag 2 has plenty of them. Like other editors, you simply pull on the line to adjust colors or gamma. CameraBag 2 always shows your edits in real-time, so you're never guessing how a photo might turn out.
It's subtle things that make CameraBag 2 stand out, though. The building blocks (I'm not sure what the CameraBag 2 team refers to them as, so I'm calling them blocks) at the bottom of a pic are just outstanding. In addition to being able to dismiss or toggle them on or off, clicking each allow you to fine tune them. Did gamma mess with your red balance? Not even a problem; nor do you have to remember where in a menu or settings the RGB curves are. It's all under your picture, ready for manipulation.
The quick preview when choosing an adjustment or preset is also brilliant. It's just plain awesome for those times you've forgotten just what the temperature tool might do to your photo, or know you need it to look kinda old-school, but forgot the effect you were looking for is called vignette. The larger format of the preview adds to the speed in which you can cycle through pics.
One of my favorite features is saving presets. Should you edit a photo and really like the work you've done, you can save it. That's a wonderful idea should you want to create a custom book of a vacation that you'd like to look a certain way; a trip to your family origins in an older country might need a certain feel when you're editing pictures.
The custom filter preset will be ready to go with a single click next time you want to edit.
Watermarking is equally easy and powerful. We watermark a lot of pics at SlashGear, and though I've got a macro set up via another program, CameraBag 2 makes individual and batch watermarking a breeze. I simply haven't encountered another editing tool that makes it as simple.
There are slight drawbacks, though. You can't zoom in on a picture to make sure you get one aspect just right. You can crop the pic and remove the trim after you make your changes (if you've got one area you're concentrating on), but it's not quite as useful if you have different pieces of a picture that need separate effects.
Similarly, you can't draw a lasso around one portion of the pic and adjust it as needed. If, for instance, I wanted 'The Walls' square in the photo I took of street art in Portland to pop with color while the rest was black and white, I'd have to take my photo elsewhere. That's an edge-case scenario, but something to consider if you're doing abstract work.
For editing photos, CameraBag 2 is hands down the best app I've ever encountered. It's really simple, incredibly powerful, and there's no clumsy learning curve. CameraBag 2 won't replace an app like Pixelmator altogether, but it has taken over my photo editing workload.
CameraBag 2 can be found via the App Store, and is currently selling for $29.99 — it's also worth every penny.