Camera Restricta concept speculates about future of censorship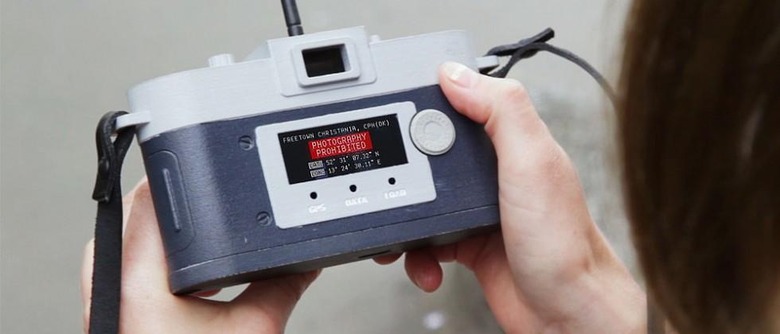 A designer has used a 3D printer and other technology to create a camera concept he calls "Camera Restricta", a name that is derived from camera obscura. The concept has an interesting take on unique photography, but also hints at a way photography in the future may be censored — by blocking certain locations from being photographed at the software level, leaving photographers — or anyone with a smartphone — with a useless camera.
Camera Restrica is a large camera that looks somewhat like a toy, and that uses GPS and geotagged photo searches to figure out how many other pictures have been taken in any given location. If there are too many images, the camera will refuse to snap a picture, forcing the photographer to go somewhere that hasn't been photographed as often.
The camera concept also shows how the software can feature a blacklist that disables the camera in forbidden locations — something Philipp Schmitt, the designer, points out could be added to any camera that runs upgradeable software.
Such a prospect may seem absurd, but recent pushes against public photography show that such a reality isn't necessarily unlikely. Late last year, for example, hoopla surfaced when it was claimed photographing the Eiffel Tower at night — when the light shows were present — was not allowed, and that sharing the images on social networks was a copyright violation.