Calvin and Hobbes documentary "Dear Mr. Watterson" comes out Nov. 15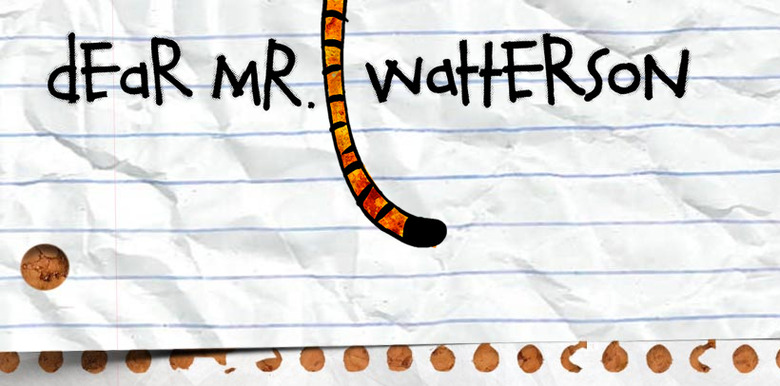 A Kickstarter-funded documentary, Dear Mr. Watterson, is scheduled to be released Nov. 15, 2013, about 28 years since the debut of its subject matter, the Calvin and Hobbes comic strip. The documentary will be in theaters as well as available for digital download, DVD, and Blu-ray.
The documentary features a series of interviews between documentarian Joel Allen Schroeder and various artists, Watterson colleagues, historians, and fellow fans of Calvin and Hobbes. It celebrates the mass appeal of the strip, its game-changing layout and subject matter, and of course the story of the ever-elusive artist Bill Watterson.
The artist is well known for being unwilling to be seen in public or answer letters, preferring his work to speak for itself. No word yet whether Dear Mr. Watterson will feature Watterson himself, but we're betting he won't make an exception for this film.
The Nov. 15 release arrives on the heels of its film festival tour, including the Cleveland International Film Festival, Wisconsin Film Festival, Cinetopia Film Festival, deadCENTER Film Festival and others. It won a Golden Badger Award.
SOURCE: Kotaku