Call of Duty: WWII release date and first details revealed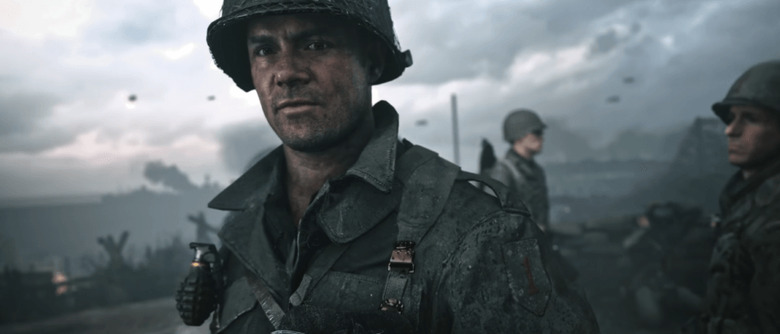 Today was a exciting day for Call of Duty fans, as Activision and Sledgehammer games revealed the first details about the incoming Call of Duty: WWII. This is a big entry because it'll be taking the franchise back to its roots after the series had become increasingly futuristic in recent years. Though Sledgehammer spoke mostly in general terms today, we did find out a number of interesting details – including the game's release date.
A fair amount of discussion during the live stream today revolved around the game's single player campaign and Sledgehammer's attempt to create a true-to-form World War II experience. Even considering the shift away from World War II in recent FPS titles, the iconic conflict has been the focus of many games throughout the years. Since it's historically one of the most common settings, it seems like Sledgehammer knows it has to make this game stand out.
One way it's doing that is by focusing on realism and historical accuracy. To help with that second part, Sledgehammer has been working closely with military historian Martin K.A. Morgan. That could be a big win for Call of Duty: WWII, and help it rise to the top in a sea of other World War II games.
At this point, it sounds like the campaign will take place during the later stages of the war and focus on the Allies' push into Germany on the Western Front. Activision and Sledgehammer say that the campaign will take place in a number of different regions like France and Belgium, including the famous D-Day invasion of Normandy. Players will take up the mantle of Ronald "Red" Daniels, a private in the 1st Infantry Division of the United States army.
Details on the multiplayer are rather slim at this early stage, but Activision did reveal that there will be a close multiplayer beta later on in the year. There's no word on when that will be, but hopefully we'll see that as we move into autumn. Sledgehammer also announced that Call of Duty: WWII will have a zombies mode, but didn't share any details aside from a teaser image.
We'll hear a lot more about Call of Duty: WWII as we approach its November 3 release date. Like the Call of Duty games that came before it, it'll be launching on Xbox One, PS4, and PC. If you missed today's live stream reveal, you can see the entire thing above – otherwise, head down to the comments section and let us know if you're excited for Call of Duty: WWII!