Call Of Duty: WWII Is Alexa's Next All-Knowing Skill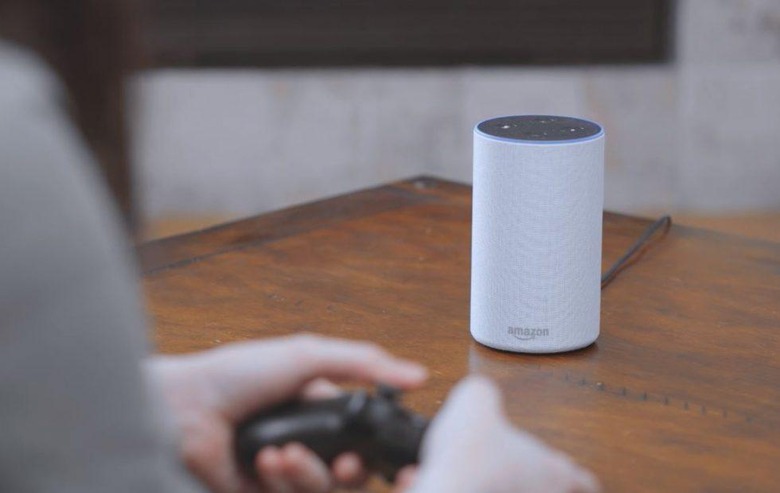 Alexa is already capable of doing a wide variety of things, thanks to the thousands of third-party skills that have been developed for the platform. Today, those skills expand to Call of Duty, with Activision announcing a new skill for Call of Duty: WWII. Not only will this skill give you statistics about your matches, but it could also help you get better at the game.
That's great news if you're anything like me, who tries yet repeatedly fails to perform well in competitive games. The skill, known only as the Call of Duty Alexa Skill, is launching in beta today, and in addition to giving you match summaries and highlights of your performance, it can also give you personalized recommendations on how to improve your play.
Activision says that the skill uses machine learning to analyze 20 different factors about your play. These factors include things like "accuracy, movement, engagement distance, kill/death ratio, shots, score per minute," and total time played, allowing it to offer feedback about your gameplay in real-time. Activision says that this skill can be accessed during or after a match and even when you're not playing the game, so if getting better at Call of Duty is your goal, you can use Alexa to get feedback at any time.
The Call of Duty skill boasts some social features as well, as it can tell you which of your friends are online and playing Call of Duty. You can also compare your statistics to theirs, perhaps giving you fuel for a bit of a flame war between your and your friends. In all, the Call of Duty Alexa skill is capable of fielding 2,500 questions and giving 250,000 different responses that incorporate different statistics from your play.
The ultimate goal? To get you to play more Call of Duty. Activision says that people play more when their skills noticeably improve and when they can easily connect with their friends, and this skill is focused on helping both things along. The Call of Duty Alexa Skill is now available, so give it for a spin yourself and see if it can provide any useful tips to help you improve.