Call of Duty unsurprising tops Xbox Live activity list for 2012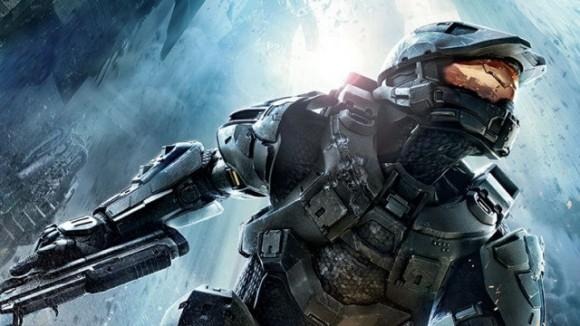 Many gamers played a bunch of different games on Xbox Live throughout 2012, but there are a handful of titles that obviously rise above the rest in terms of activity. Today Microsoft's Major Nelson released a list of the top 20 Xbox Live titles of 2012, and we're seeing some entries that are predictable and others that are somewhat surprising. Care to guess which game landed at the top of the list?
If you guessed Black Ops II, you were right. Activision's latest entry in the Call of Duty series settled at first place for the year, followed in second by Modern Warfare 3. Halo 4 managed to work its way into third, pushing the incredibly popular Minecraft: Xbox 360 Edition into fourth place. That Minecraft finished in the top five is important – normally, we'd expect the most-played games of the year to be full retail releases, while Minecraft is an Xbox Live Arcade title.
The original Black Ops (which has been on shelves since November 2010, remember) rounds out the top five, so it seems that only Halo and Minecraft had the player base to challenge the Call of Duty series. Borderlands 2 just missed the top ten with its 11th-place ranking, while it seems that a healthy number of people were playing Skyrim all through the year, as Bethesda's epic managed to secure 13th place. Despite the fact that it was only released on December 4, Far Cry 3 broke into the list nonetheless, coming in at number 18. Here's the full list of Xbox Live's most-played games for 2012:
1. Call of Duty: Black Ops II

2. Call of Duty: Modern Warfare 3

3. Halo 4

4. Minecraft: Xbox 360 Edition

5. Call of Duty: Black Ops

6. FIFA Soccer 13

7. FIFA Soccer 12

8. Battlefield 3

9. Halo: Reach

10. Call of Duty: Modern Warfare 2

11. Borderlands 2

12. Assassin's Creed III

13. Skyrim

14. Madden NFL 13

15. Gears of War 3

16. NBA 2K13

17. NBA 2K12

18. Far Cry 3

19. Grand Theft Auto IV

20. Forza Motorsport 4
Major Nelson also shared lists of the top Xbox Live Arcade, Xbox Live Indie, and Games For Windows Live titles for 2012. Though Minecraft was pushed out of the top spot on the overall list, it came in at first place on the Xbox Live Arcade list, with CastleMiner Z taking the first place crown for the indie list. Surprisingly, Grand Theft Auto IV was the top Games for Windows Live title of 2012, beating out more recent games like Dark Souls: Prepare to Die Edition and Batman: Arkham City. If you'd like to see all four full lists, they can be found over on Major Nelson's blog.