Call of Duty: Strike Team kicks off a firefight on the iPhone and iPad today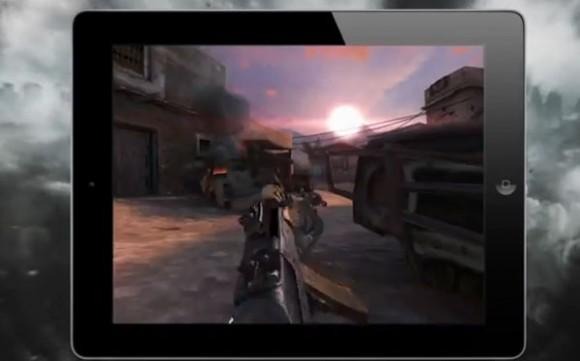 If you're massive fan of Call of Duty who owns an iPhone, iPad or iPod Touch you may as well get out your credit card and get ready to purchase a new game that is now available. Activision has announced Call of Duty: Strike Team is now available for gamers to purchase on those three iOS devices. Activision says that the game is available exclusively for those Apple devices at launch.
Gamers get the ability to choose customizable skills and load outs with Strike Team. Players can also choose to play the game in the classic first-person view, third person perspective, or a top-down view allowing gamers to choose the best view to make tactical decisions and destroy the enemy. The game was developed by Activision's mobile studio The Blast Furnace.
Strike Team features a single player story driven campaign mode promising cinematic Call of Duty moments we're all familiar with. The game also has a single player Survival Mode featuring a number of weapons, perks, ranks, and prestige levels. The single player Survival Mode allows players to compete with family, friends, and other players on the game leaderboards.
Gamers who have a Call of Duty account can sign in using their credentials with Strike Team and receive exclusive in-game bonuses. The game is available right now on the App Store for $6.99. Android gamers feeling left out may find solace in the fact that Activision says Strike Team will be available for Android devices later this fall.
SOURCE: Activision