Call of Duty movie series on the way thanks to Activision Blizzard Studios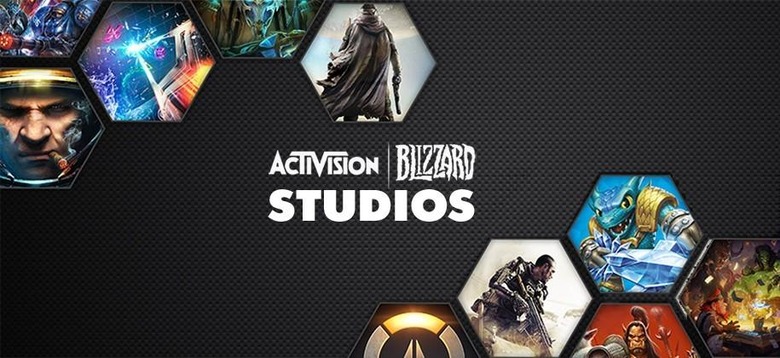 This week the folks at Activision Blizzard have announced their intent to launch a film and television studio. This studio owns content that they imply may be made into either TV shows or big-screen movies, including Call of Duty, Skylanders, Hearthstone, Diablo, and StarCraft. The first titles announced by this new group are an animated TV show called "Skylanders Academy" and a movie series based on the video game series Call of Duty.
The big news here is the first title in Call of Duty. The team will be developing a "robust cinematic universe" based on the Call of Duty game franchise. Activision Blizzard suggests that they "envision a series" of Call of Duty feature films and also envision "the possibility of television adaptations."
On the animated front for TV, Activision Blizzard Studios will be creating Skylanders Academy with big-name voice actors as follows:
• Justin Long as Spyro
• Ashley Tisdale as Stealth Elf
• Jonathan Banks as Eruptor
• Harland Williams
• Richard Horvitz
• Norm Macdonald as Glumshanks
"Activision Blizzard is home to some of the most successful entertainment franchises in history, across any medium," said Bobby Kotick, Chief Executive Officer of Activision Blizzard.
"Activision Blizzard Studios is yet another way we're celebrating our players and fans, and we expect that our film and television productions will entertain and delight whole new audiences, as well. I'm excited that Nick and his team will be leading this important new growth opportunity for Activision Blizzard."
Nick van Dyk will act as Co-President of Activision Blizzard Studios and will be responsible for "distribution, physical production, strategy, finance, and operations." He'll also be co-managing "all aspects of the studio."
For those of you wondering if this has anything to do with the Warcraft movie coming in 2016 – it doesn't. But it sort of does. Blizzard Entertainment is separate from Activision Blizzard Studios, the former still acting as a game development studio and the latter taking on the role of a full-fledged feature film and TV production company.
It would seem that the work done by Blizzard Entertainment's current form on Warcraft proved to be enough to create a whole new company just for production – Activision Blizzard Studios is almost certainly the result of Blizzard Entertainment's work on Warcraft – but we'll wait on confirmation from any of the companies involved before we say we're certain.