Call of Duty: Modern Warfare beta dates confirmed alongside new trailer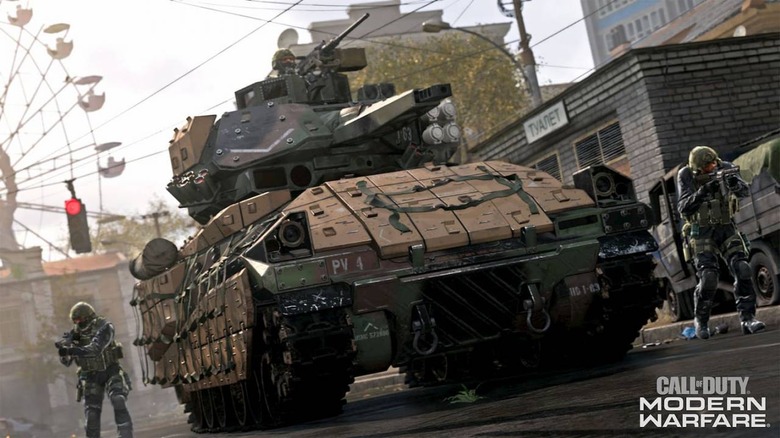 Activision is winding up for its yearly Call of Duty release, and eager fans learned today when they'll first get to play it. Activision and developer Infinity Ward confirmed the dates for the incoming Call of Duty: Modern Warfare beta, so if you're itching to play you'll soon have your chance. If you really can't wait, then you also have the option of pre-ordering the game to get early access to the beta regardless of the platform you're playing on.
The beta for Call of Duty will technically run for two weekends in September, but here's where Activision's long-running exclusivity partnership with Sony rears its head. The first weekend of the open beta – which runs from September 14th to the 16th – will be exclusive to PlayStation 4. Those who have pre-ordered the game will be able to play on the 12th and 13th as well, but again, that only applies to PS4 owners.
If you're playing on PC or Xbox One, you'll need to wait until the following weekend. Early access for Xbox One, PC, and PS4 starts on September 19th, with the open beta then kicking off for all platforms on September 21st. The second weekend of the open beta will stay open until September 23rd, and Activision has confirmed that this leg will offer cross-platform multiplayer as well, which is a nice touch.
In addition to announcing the dates for the open beta, Activision released a new multiplayer trailer for Modern Warfare today. The trailer, which you can see above, shows off some of the maps that will be in the game along with some of the weapons players will be able to use.
Once the open beta wraps up, we don't have much longer to wait before the actual game launches. Activision is currently targeting October 25th as the release date for Modern Warfare, so we've got a little under three months to go. Stay tuned, because we'll undoubtedly hear plenty more about Modern Warfare between now and launch date.