Call of Duty: Modern Warfare 3 Title 6 Update Live Now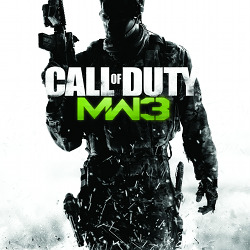 MW3 fanatics, I am talking to you! Well, if you're a fanatic you should know this by now. For those who haven't logged into XBOX Live in the last few days, an update awaits you! The sixth title update for Modern Warfare 3 focuses on exploits in multiplayer matches, as well as balancing out certain weapons. So far the update has come to XBOX and Playstation 3.
For Title Updates 4 and 5, improvements were made to lag. Well, TU6 is no different. You should expect even more improvements to fix dreaded lag. Some other notes for the TU6 includes – Fix for Melee Jump. Clan Tag Validation (remove buttons from clan tags). Improve Host Migration logic. Prevent stat loss when player loses connection from server (internet pull / drop).
The MW3 team also has a list for re-balancing and updates that are currently in development. Not surprisingly, there will be further updates for "lag compensation" or "host advantage / disadvantage". Hot fixes for lag will be taken into account based on feedback from players. Microphone quality will be improved for the Playstation 3. For those players in regions with low populations, improvements to "weighted matchmaking" are in the works. These are just a few examples of what players can expect in later updates.
[via Team XBOX]