Call of Duty: Modern Warfare 2 Remastered leaked by Amazon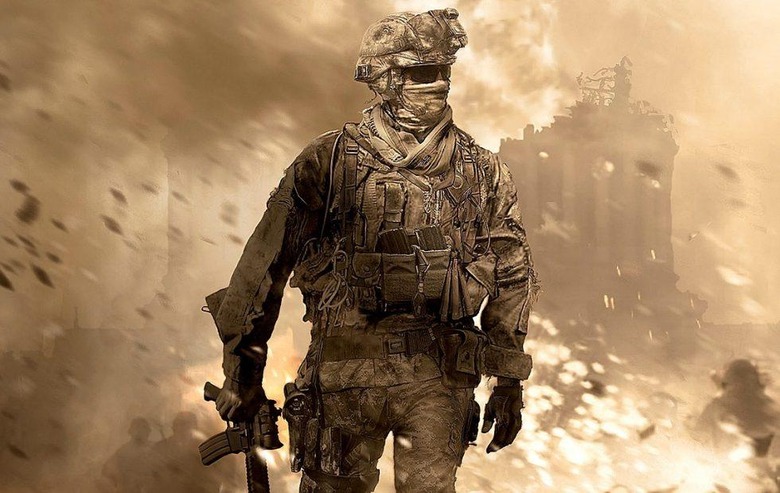 We already know that Black Ops 4 will be this year's major Call of Duty release, but as it turns out, it may not be launching alone. Following the popularity of Call of Duty: Modern Warfare Remastered, it appears that Activision may keep riding the nostalgia train. A new retail listing for Modern Warfare 2 Remastered has appeared, suggesting that Activision is gearing up to re-release one of most popular entries in the series.
The listing was discovered on Amazon's Italian site by IGN. There were separate listings for both the Xbox One and PS4 versions of the game, but in the time since their discovery, Amazon has removed them. One thing that might be a bit of a shock about these listings is that they both claim a release date that's coming up fast: April 30.
As with most retail listings, it's always possible (and indeed likely) that those were just placeholder dates. Activision launched the original Modern Warfare Remastered as a pack-in with Infinite Warfare in November 2016, only making it available as a standalone product in June 2017. Activision could very well follow the same approach by bundling Modern Warfare 2 Remastered with Black Ops 4, but then again, Black Ops 4 may not need the same kind of excitement booster that Infinite Warfare did.
In any case, these retail listings certainly suggest that Modern Warfare 2 Remastered will be a standalone product from the start. Assuming that April 30 date is, in fact, a placeholder, then we might get an official reveal on May 17, which is when Activision plans to talk at length about Black Ops 4.
Regardless of when this is ultimately released, the idea that it's something Activision is working on hardly comes as a surprise. Modern Warfare 2 is considered a high water mark for the series, so when the original Modern Warfare Remastered was announced, it was a safe assumption that Modern Warfare 2 would someday get the same treatment. We'll see if Activision gives this an official reveal any time soon, so stay tuned.