Call of Duty: Mobile for iOS and Android revealed: beta starts soon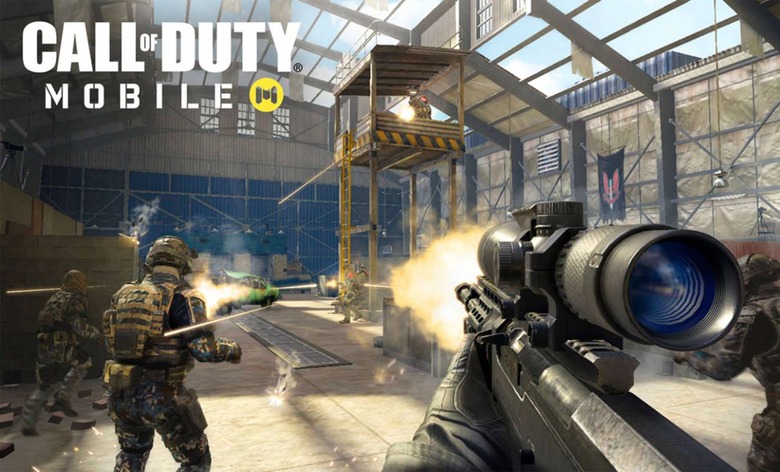 Activision is preparing to launch a new mobile version of its hit game franchise Call of Duty. The new game, which is now available for 'pre-registration,' offers gamers iconic maps from various popular COD installments, as well as familiar weapons and gameplay. Players get access to Team Deathmatch, Free-for-All, Search and Destroy, and more on both iOS and Android.Call of Duty: Mobile is exactly what it sounds like — a version of the popular shooter designed for smartphones and tablets. Activision will release the title for Android and iOS mobile devices as a beta initially, later making it available for everyone with a compatible device. Players will get access to iconic, popular maps from the game franchise, including Nuketown and Hijacked.
The new mobile game will be free to play and include the popular player vs. player game modes from past Call of Duty titles, including Team Deathmatch. Players will recognize many of the mobile game's weapons, as well, including models from the Modern Warfare and Black Ops games.
Activision teases that Call of Duty: Mobile also features other modes, but it won't reveal what they are until later on this year. Players will be able to team up with their friends in these matches, but some details haven't been revealed at this time.
The new mobile game was developed alongside Chinese company Tencent, according to Activision, particularly its Timi studio behind games like CrossFire and Honor of Kings. Activision is promising 'console-like fidelity and polished gunplay,' but that's yet to be seen.
Interested players can pre-register for the game now, assuming they're in North or South America, Europe, or select other regions. Registering will give future players info on accessing the public beta scheduled to launch this summer.