Call of Duty: Ghosts beats up Xbox One and PS4 launch title charts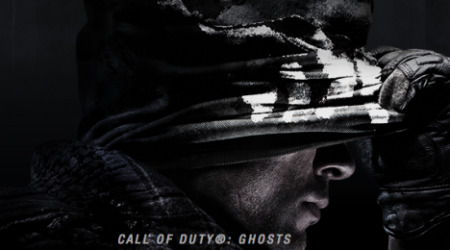 If there's a single title that seems to have done things especially right with the launch of the Xbox One and PlayStation 4, it's Activision and Infinity Ward's Call of Duty: Ghosts. The teams behind the push to both systems are likely sharing a hearty set of high-fives this week as they've come up first in a variety of measures for both console launches. This COD: Ghosts record-book entry set starts with a note that this game is the #1 best selling Xbox One and PlayStation 4 game at leading North American retailers – beating down the whole rest of the launch pack.
Call of Duty: Ghosts is currently ranked #1 as the most-played multiplayer game on the Xbox One as well as the most-played multiplayer game on the Xbox 360 concurrently. Activision also suggests that the game is the single most played game on the PlayStation 4 right this minute and that it's currently the #1 piece of Xbox One standalone software in the UK.
"Around the globe, Call of Duty: Ghosts is leading the next generation. It's the #1 selling title at key retailers and it's also the most played game on Xbox One and PS4 globally.

As we've said before, we've got the best community of fans in the world, and we're thrilled they're coming with us to the next generation." – Eric Hirshberg, CEO of Activision Publishing, Inc.
The last bit comes with a note that Call of Duty: Ghosts claiming of this "standalone" title means that it does not count bundled games with the console. This means that the other titles – both best selling game for PS4 and Xbox One, includes the Call of Duty: Ghosts Bundles. This is the Xbox One or the PlayStation 4 sold with the game attached right from the outset.
The retail stores counted in this marking of sales includes Best Buy, Target, Walmart, and GameStop. Microsoft has been quick to the gun, in a matter of speaking, in offering their praise of the situation as well by suggesting the following:
"We congratulate our partners at Activision and Infinity Ward, and are proud to continue offering the best and most engaging Call of Duty online experience to our fans globally by launching all Call of Duty: Ghostsmap packs first only on Xbox." – Yusuf Mehdi, Corporate Vice President of Marketing & Strategy, Interactive Entertainment Business at Microsoft
Have you played the game yet? Do you plan on playing it in the multiplayer realm on one of these next-generation consoles? Have a peek at the timeline below to further explore the recent history of the Call of Duty franchise and let us know!