Call of Duty gets into the holiday spirit with Snowfights, winter themes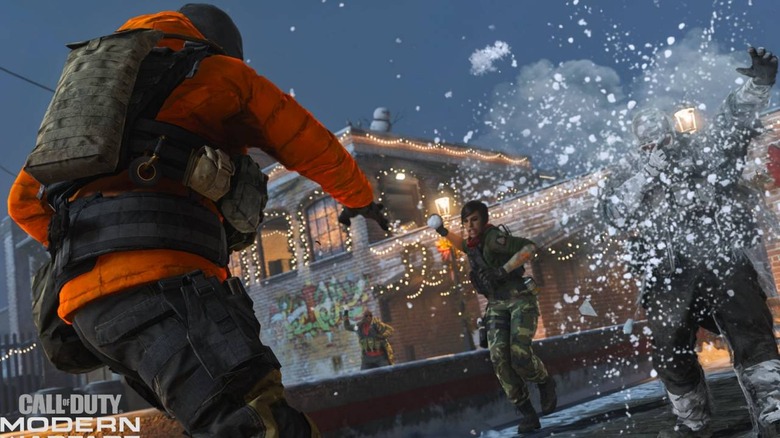 This time of year is often a period of merrymaking, gift-giving, and ceasefires. That almost makes games that shoot people down feel almost antithetical and out of place. Unsurprisingly, Activision has found a way to make its war-themed Call of Duty franchise a little less bloody and a bit more jolly, including a temporary new mode that throws away the weapons and lets you win battles using nothing but snowballs.
Call of Duty: Modern Warfare introduces two new holiday modes that will only be available until December 31, 10:00 AM PT. Snowfight is exactly what it sounds like. Drop the artillery and grab a snowball. Enjoy the thrill of taking down an enemy with the deadly force of a white round projectile.
For those that do want more tension and a bit more violence without feeling too guilty, a new Drop Zone mode is also dropping for a short time. The only way to win this mode is to hold down the fort until a Care Pack lands safely in your care. It's the CoD version of a Santa Drop.
There are also holiday treats for Call of Duty's other incarnations though less nuanced than Modern Warfare. On mobile, for example, players are greeted by a jolly holiday version of the Prop Hunt map called Winter Raid. For a limited time until December 29, players will be able to earn the new Trickster Battle Royale class as well.
Finally, Call of Duty: Black Ops 4 gets into the season of giving with Quad Feed. Until January 2, players will enjoy 2X XP and rewards in different modes. There's definitely a lot of holiday joy to spread around, even if you're spreading virtual bullets as well.