Call of Duty: Black Ops II launch trailer released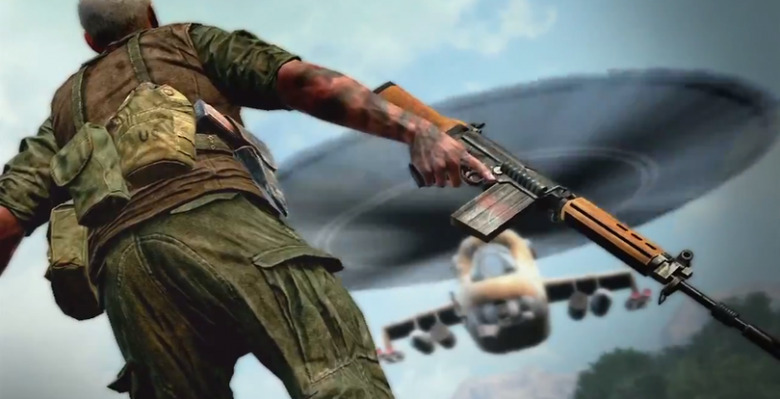 We're just under a month away from the release of Treyarch's sequel to Call of Duty: Black Ops. The official launch trailer for Black Ops II has hit the internet airwaves and it's about as action-packed as you would expect. There's guns, helicopters, tanks, sentries, and weird attachments that make soldiers fly.
The trailer features AC/DC's "Back in Black", which is probably one of the most cliched songs that Treyarch could pick for this kind of trailer, but nonetheless, it makes the gameplay feel more vibrant and it most likely references some of the things we'll see in the game like camouflage suits, spy drones, and anything else that screams stealth.
If you're looking forward to the new game, you might be happy to know that Call of Duty Elite will be completely free for Black Ops II gamers. Features such as stat tracking and social options will be available right alongside the game, and for $50, you'll be able to grab four map updates throughout 2013.
It seems most of the gameplay shown in the trailer takes place in the near future, but there are small hints that suggest some of Black Ops II's levels may be set in the past. Of course, we'll have to wait until the game officially releases on November 13. Black Ops II will be available for the Xbox 360, Wii U, PS3, and PC.