Call of Duty: Black Ops 4 'Mystery Box' collector's edition revealed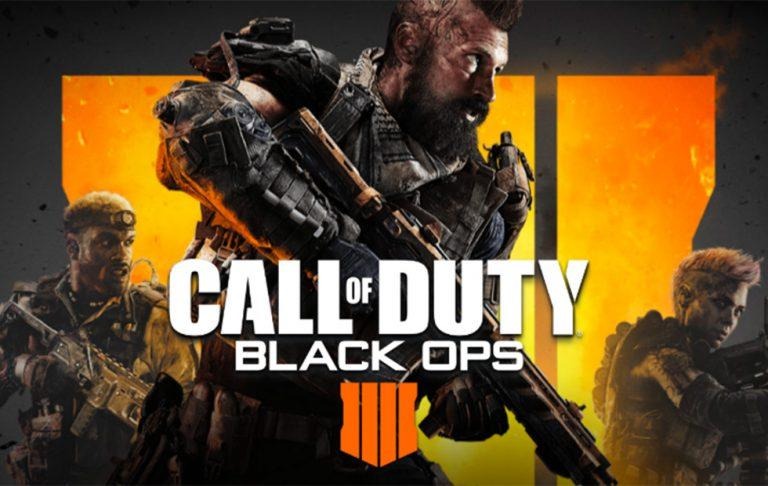 These days, every big-name video game franchise sees special and collector's editions for their titles, and the Call of Duty series is a shinning example. But for this year's release of Black Ops 4, publisher Activision has taken things well beyond including the yearly season pass and other digital goodies. They've just announced the super special Black Ops 4 Mystery Box Edition at this year's San Diego Comic-Con, and it comes in an actual, creepy skeleton-themed box.
While the size of the box isn't made clear, it's obviously over the top: it features a design inspired by the Black Ops series' popular zombies game mode, and it even lights up and plays sounds. The contents are quite as mysterious as the name implies, however. Players will get a physical copy of the Black Ops 4 game in a steelbook case, the first issue of the Call of Duty Zombies comic book from Dark Horse, a set of ten specialist patches, FigPins of the four heroes from this year's zombies mode, and three lithographs featuring the art from each chapter of zombies.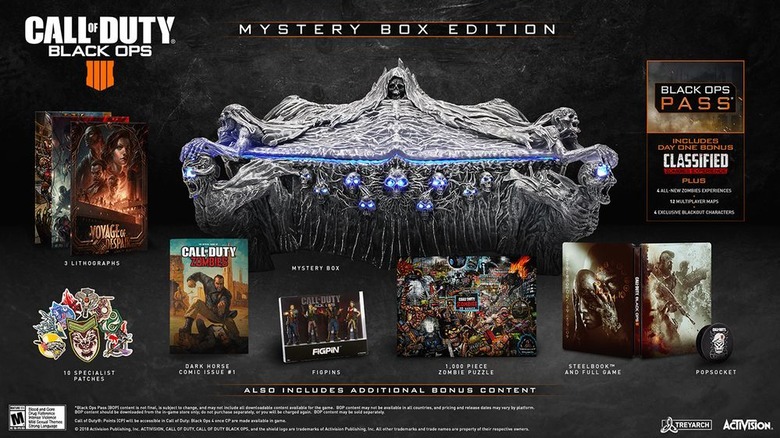 There's also, believe it or not, a 1,000-piece jigsaw puzzle with artwork from the entire history of Call of Duty's zombies mode, dating back to 2008. Of course, the set also includes the Black Ops Pass, which covers all of the game's DLC and more "bonus content" that will be revealed at a later date.
Call of Duty: Black Ops 4 will be released on October 12th for PS4, Xbox One, and PC. The Mystery Box Edition is priced at a whopping $200, although it's not clear if it will be available in limited numbers, so it would probably be best to pre-order early.
SOURCE