California faces new-found tsunami risk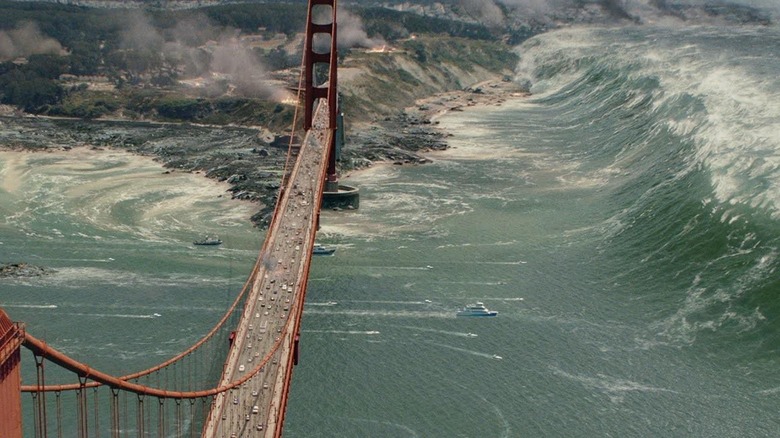 A newly-identified fault zone off the coast of Southern California could spell tsunami disaster for Los Angeles and San Diego, researchers have warned. While the region is already known for its earthquake instability, further perils could come from the sea according to a recent exploration of underwater fault lines: if active, the geological fractures could lead to 7.9 to 8.0 earthquakes, sending huge and destructive waves crashing to shore.
The study, released last week in the Journal of Geophysical Research: Earth Surface, used high-resolution mapping of two active transpressional fault zones each in the California Continental Borderland. While the Santa Cruz-Catalina Ridge fault and the Ferrelo fault had been the subject of previous investigation, the researchers undertook around 2,796 miles of new depth measurements to identify how the crust had changed.
"The geometry of the fault systems shows evidence of multiple segments that could experience throughgoing rupture over distances exceeding 100 km [62 miles]," the geologists concluded.
In short, the North American tectonic plate and the Pacific tectonic plate are butting up against each other, forcing some areas to shift up. Simultaneously, the movements apply greater pressure to other fault lines, increasing the potential of earthquakes there, too.
"We know in the recent past, probably in the last few hundred years, there have been large magnitude 7-plus earthquakes on these offshore faults," Mark Legg, geologist at Legg Geophysical and lead author of the study, told CBS. "So, we should not be surprised if we have another one."
While there may be nothing we can do about the movement itself, the researchers point out, we could be doing more to predict potentially catastrophic tsunamis similar to those which affected Japan and other countries in recent years. Ocean floor mapping has been relatively sporadic, without the consistent and regularly updated high-resolution data that would allow for accurate predictive modeling.
Although Legg would like to see renewed investment in offshore geo-seismic investigations and mapping, he's also sanguine about the risks.
"There is no need to panic and worry but you should be prepared now that we know there is a local tsunami potential," he advised Southern Californian residents.
VIA CBS News