Cadillac may double its lineup to position itself as a global luxury brand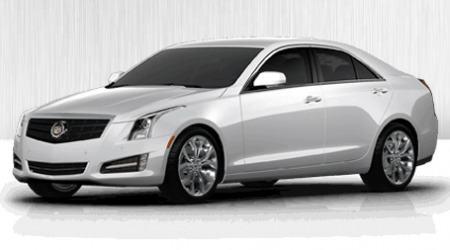 After suffering a fall in sales in 2012, Cadillac is planning to double its line-up through 2016, according to sources who are familiar with the proceeding. As part of the plan, Cadillac is looking at rolling out 10 crossover and car models over the next four years, which includes what could end up being its flagship sedan. Cadillac declined offering a statement on the claims.
Cadillac plans to start its model roll outs with an ELR hybrid at the end of 2013, which is said to be a sophisticated big brother to the Chevrolet Volt. Other potential vehicles that would be released over the next few years include a small car said to be a "take on BMW's 1-Series", as well as a small crossover. While Cadillac declined commenting on the specifics of the rumor, it did give an affirmative nod at the question of whether it will be expanding its lineup.
This is reported to be an effort on Cadillac's part to establish itself as a luxury brand globally, a goal that was corroborated by the company's vice president at the Detroit auto show. Presently, 75-percent of Cadillac's sales come from the the US, which has dropped steadily over the last couple years. Some critics have expressed doubt that it can establish itself globally, with the managing director of 2935 Analytics stating that he wasn't convinced Cadillac can pull it off.
Cadillac Global's Vice President Bob Ferguson said at the Detroit Auto Show: "We're saying it over and over and over that we want Cadillac to be a truly global luxury brand. We have the core of a very good product set now and we're working hard at examining the options to make it even better. You can expect a more robust lineup."
[via Reuters]