Cadillac CTS-V and ATS-V Crystal White Frost Edition Limited to 99 units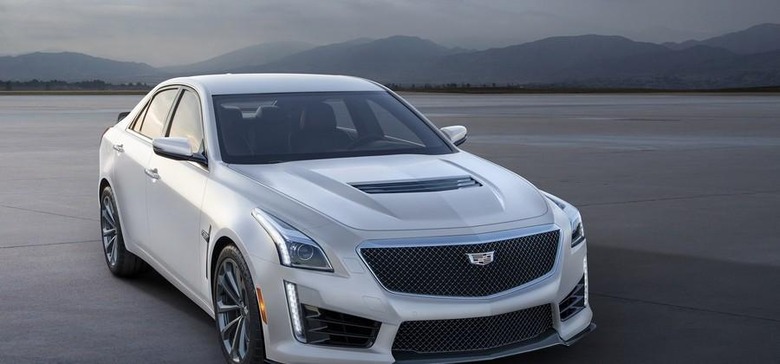 Cadillac has rolled out special edition CTS-V and ATS-V sports cars and they will be offered in extremely limited editions. Between the ATS-V coupe and Sedan and the CTS-V only 99 units will be made in the new Crystal White Frost Editions. The special edition cars get more than just the matte white paint on the outside.
Crystal White Frost Editions also get both the Carbon Fiber and Luxury packages as standard. Several other options are available as well including Recaro seats, 8-speed paddle shift transmissions, performance data and video recorder, and sunroof among other options.
The special matte white paint color is as durable as normal paint according to Cadillac, but requires special care. The matte white paint color first appeared at the world premier event for the V-Series cars. Pricing for the ATS-V sedan starts at $71,460 with the coupe starting at $73,660.
The CTS-V Crystal White Frost edition starts at $94,990. The 99 unit production run will be split between the three available V-Series cars with 29 CTS-V sedans, 39 ATS-V coupes, and 31 ATS-V sedans. ATS-V cars get polished forged aluminum 18-inch wheels with CTS-V getting 19-inch aluminum After Midnight painted wheels. Check out our hands-on with the Cadillac CTS-V for more information on that car.
SOURCE: Cadillac