Cablevision's Freewheel is a WiFi-only phone service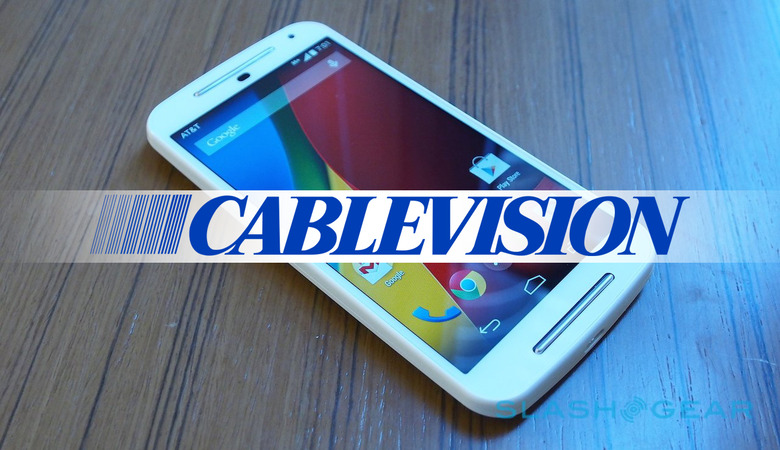 While some cable TV providers seem themselves competing with video streaming services, Cablevision will be entering a different arena altogether. The cable operator will be launching a new service next month called Freewheel and it has very little to do with TV. The service, instead, offers mobile phone connectivity, but not just any kind. It will be powered and substantially limited to WiFi connectivity only, taking advantage of the million-strong WiFi hot spot network it has been establishing on its home turf.
The technology is not totally unheard of and isn't exactly new, but Cablevision will have the distinction of being the first cable operator to fully sink its teeth into this fresh new market. The company firmly believes in WiFi, hedging its bets on the technology for years now. It has even been able to create a network of public hotspots that utilized their customer's own WiFi routers.
To some extent, such a WiFi-only service makes sense considering user patterns the past years. A lot more people are using their smartphones for data rather than your traditional activities of making phone calls and sending messages. And even for those use cases, a good number of smartphone users have started resorting to Internet services that offer the same functionality instead of using the traditional network lines.
That said, the Freewheel proposition does have one fatal flaw: there is no fallback. If you ever lose your WiFi connection, be it Cablevision's or some other, you're smartphone will basically become a glorified MP3 player. That is why Cablevision will only be launching the service, at least for now, in the New York area, where it has an established WiFi base. Even then, the company is specifically honing on "WiFi rich environments", areas with a high number of WiFi hotspots.
Cablevision's Freewheel won't just work on any smartphone though. At launch, only the Moto G will be the supported device, sold for $99.95, though more might come in the future via a specialized app. Existing Cablevision owners will be able to avail of the service for only $9.95 a month, while other will have to fork out $29.95 monthly instead.
VIA: GigaOM