Cable network saves canceled Netflix sitcom 'One Day at a Time'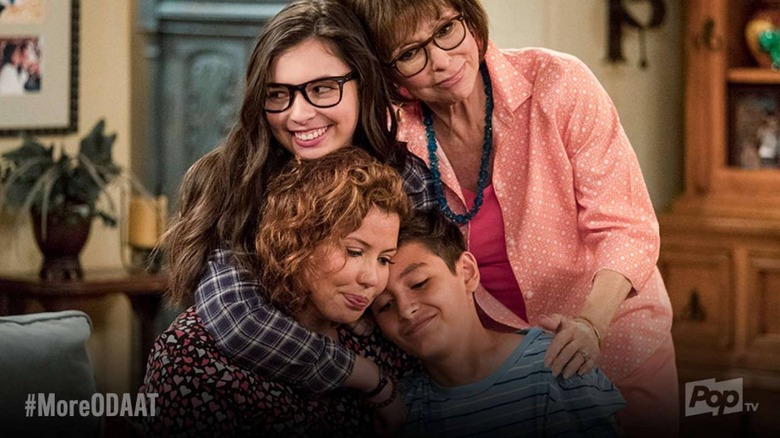 For the first time, a cable network has stepped in to save a canceled streaming show from extinction. The announcement was made by CBS Corp's Pop TV, which has picked up the Netflix original sitcom One Day at a Time for a fourth season. Though the sitcom was a hit with viewers, Netflix ultimately decided to cancel it after three seasons earlier this year.
One Day at a Time debuted on Netflix as a streaming original in January 2017. The series follows the lead of other multi-camera sitcoms before it, offering the classic look and feel of a sitcom, but with one unique element: it was (and at this moment, continues to be) a streaming exclusive. Only Netflix subscribers had access to the show.
That will change under the newly announced deal. Pop TV will air the fourth season, which will then also air on CBS a few months later, according to VOX. It's unclear whether the new episodes will also arrive on Netflix; the first three seasons of the show are still available on the platform, but it's likewise unknown whether they're remain.
CBS has its own streaming service called CBS All Access, home to the network's vast archive of content as well as the corporation's original Star Trek series. By picking up a popular Netflix original, the company has a hook for drawing in viewers on Pop TV, and it's reasonable to assume it may also use that to earn some new CBS All Access customers.
This appears to be the first time a cable network has picked up a canceled streaming original, underscoring the vast number of viewers Netflix boasts and the major changes it has brought to the television industry. Pop TV hasn't revealed when the first episode of One Day at a Time Season 4 will air.