C by GE Sol, a futuristic lamp with Alexa, will arrive in September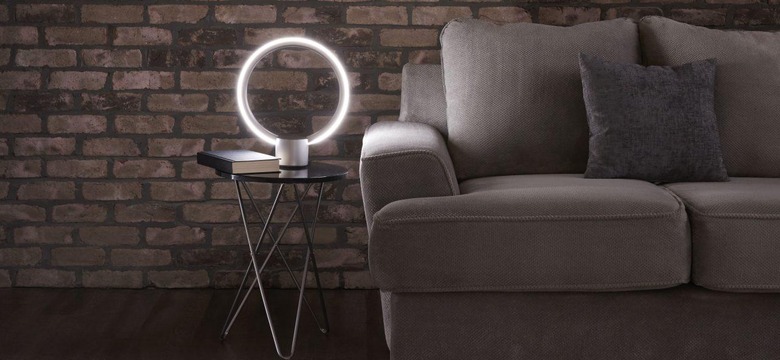 In early December 2016, General Electric unveiled a new lamp with a futuristic design and integrated Amazon Alexa. Called C by GE, this lamp has an unusual circular ring-like design with built-in lights and a diffuser that eliminates the need for a lamp shade. Though the company detailed its features at the time, it didn't provide any information about availability or pricing. That changed today, with GE announcing when the lamp will be available and how much you'll have to pay to get it.
GE says its new Sol lamp is the first ever light with Amazon Alexa baked in. The light can be used as any other lamp, though it produces a more mild and softer light and so is better for desks and bedsides. The lamp is circular, as shown in the photos, with the outer ring serving as a diffuser for even, soft light. The light itself is a warm color, while the inner portion of the ring can glow blue as a visual indicator.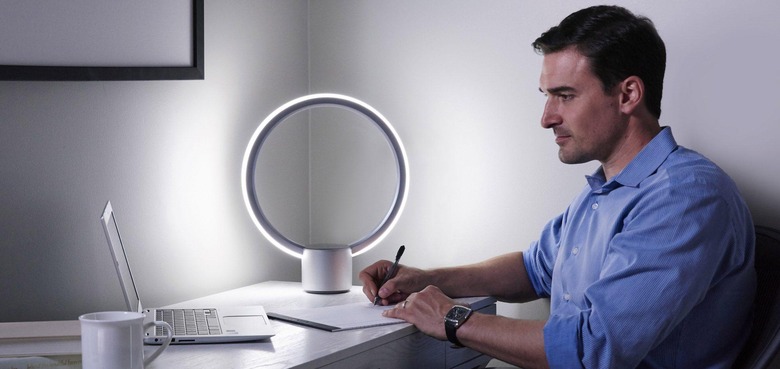 The light's colors are adjusted based on the time of the day, too. During waking hours, the light is a cool white color to get people moving, while at night it becomes a warmer color to phase out blue light and help encourage restful sleep. This is basically the lamp version of the 'Blue Shade' and similar features found on tablets like the Fire Kindles. Users can adjust the light temperature using voice commands.
Overall, the C by GE Sol lamp has a light equivalent rating of a 60 watt bulb. The presence of Alexa, meanwhile, means users can interact with their light in the same way they would an Amazon Echo product. A standalone Echo is not required to use Alexa with Sol because it is built directly into the lighting product. Users can make the same voice orders they do with Echo, such as telling Sol to set a morning alarm.
GE plans to ship C by GE Sol to buyers this upcoming September; price will be $199.99 USD.
SOURCE: GE