C by GE futuristic LED ring lamp includes Alexa voice support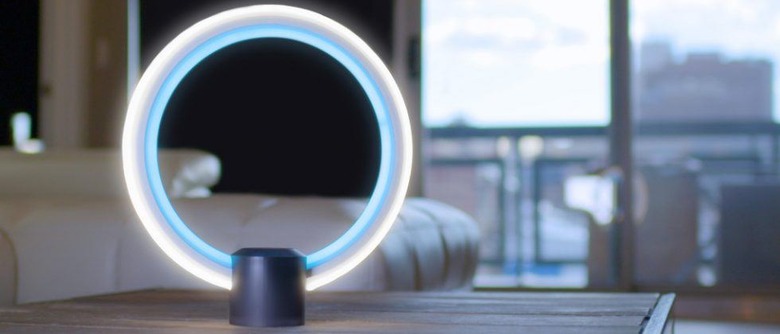 General Electric has taken the wraps off a new futuristic ring-shaped lamp called the C by GE. Not only does the C feature a design you'd expect to see in some future-minded sci-fi movie, GE boasts that it also has 'Jetsons-like' voice support thanks to the inclusion of Amazon Alexa. According to GE, this is the first time Amazon's personal assistant will be available within a lighting product sans a related hub or other device like an Echo. This means anyone can use Alexa via the lamp itself.
As far as the lamp itself goes, it features a ring shape (perhaps it should have been called the O rather than the C), with a white-colored outer portion and a light blue glowing inner portion. GE calls this a desk lamp, meaning you can expect a decent amount of light, but it's not something you'd use to illuminate an entire room. The ring portion appears to function as a diffuser akin the futuristic version of a modern lampshade.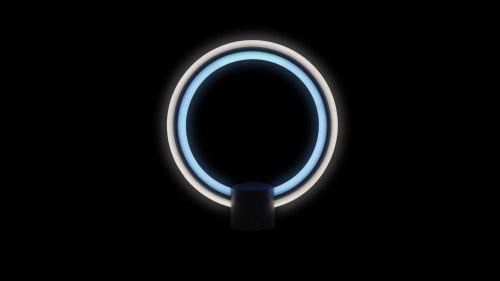 That aside, we know the lamp will perform the same Alexa actions as any other Alexa device. Once set up on your network, you'll be able to ask Alexa various things like the weather, current news, set alarm clocks, add items to a list, and more.
Those with supported IoT devices can also use Alexa — and therefore the C lamp — to control those things, paving the way for stylish smart home control. We'll have to wait for future updates to find out when precisely the lamp will launch, as well as the price. Check out the timeline below for other Alexa news!
SOURCE: General Electric